Training & Clinical Center
Training & Clinical Center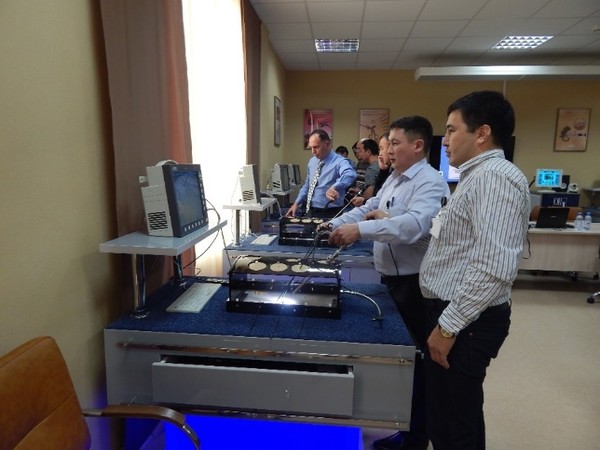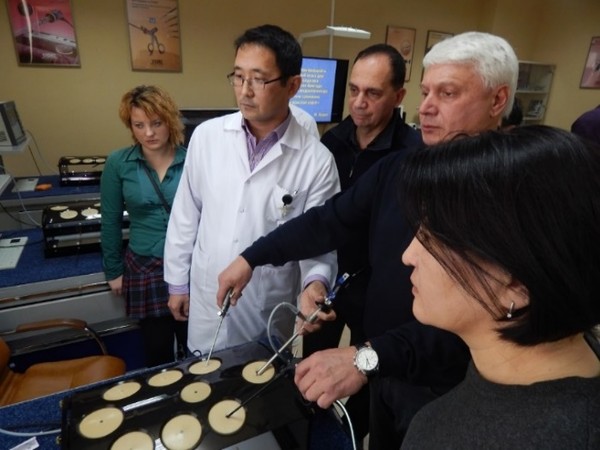 Goal: training of modern minimally invasive and advanced technologies, mastering of robotic and endoscopic surgery skills by medical personnel, as well as transfer of educational services to medical workers of regional health organizations of Kazakhstan.
Objectives of the Training Center:

Creation of conditions for acquiring and practicing skills and abilities on endoscopic surgery by medical personnel of the Hospital and other organizations. Training of doctors, nursing staff, specialists in the field of endoscopic surgery and medical workers of the republic in theoretical and practical fundamentals of endoscopic surgery at advanced training courses and on-the-job training.
Conducting master classes for specialists of medical organizations in the Republic of Kazakhstan.
Organization and holding of conferences, congresses, trainings on endoscopic surgery.
Conducting consultations and information exchange with colleagues (within the country and abroad), visiting master classes.
Assistance in introduction of advanced methods and technologies of endoscopic surgery in the Hospital and their transfer to other medical institutions of the country,
Assistance in training of specialists of the Hospital and other medical organizations of the country in the field of endoscopy in the leading training centers of the world with the support of KARL STORZ® company.
The Center includes a classroom equipped with simulators for endoscopic surgery to practice manual skills, special equipment for online TV broadcasting of operations from the integrated modern OR1, a lecture and training room.
The workplace is equipped with a mobile video system TELEPACK X, simulators for laparoscopy and a set of instruments for laparoscopy. The training room has 6 workstations, allowing simultaneous training for 12 people and simulating situations during endoscopic operations, practicing skills of orientation in space, manipulation of instruments.
Since 2018, the First Kazakhstan International Reference and Training Center for Robotic Surgery has been functioning at the center.