Les histoires de patients étrangers:
Les histoires de patients étrangers:
L'HISTOIRE DU PATIENT: STEFANO RAIMONDI (LA SUISSE)
Stefano Raimondi a changé de docteurs de la clinique Présidentielle en raison d'une douleur intense au genou, mais il a guéri non seulement une vieille blessure. Le troisième jour de son hospitalisation, il a décidé de faire des polypes dans le nez et est allé chez l'ORL.
Finalement, il a passé une semaine dans le département de traumatologie, d'orthopédie et de microchirurgie de l'œil, et la suivante, il a été placé dans le département d'otorhinolaryngologie et de neurochirurgie.
The doctors at the Presidential Clinic proposed an alternative treatment to knee replacement and solved the respiratory problems.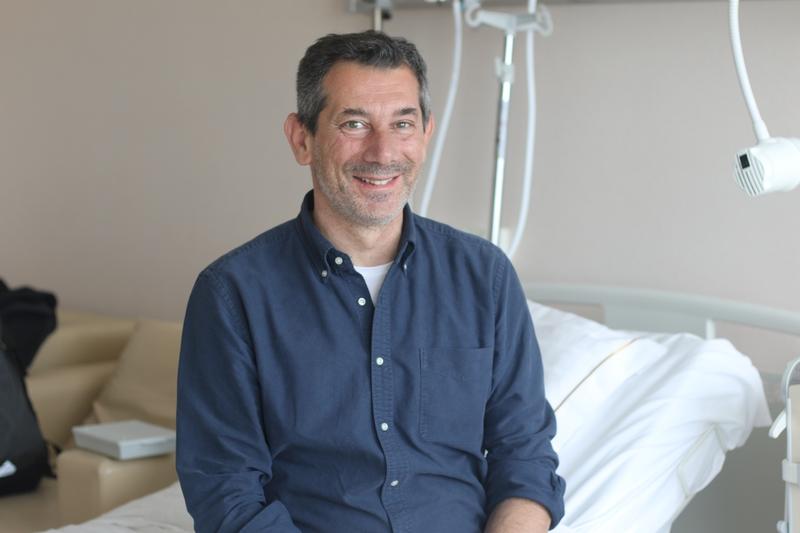 L'HISTOIRE DU PATIENT : MAHFOUDA AL – AMRI (OMAN)
Mahfouda Al-Amri a été consulté dans différents hôpitaux du monde, y compris dans la clinique Présidentielle, où elle est finalement arrivée pour
une opération.
Il s'est avéré que la douleur au genou a été causée par une articulation endommagée. Les médecins de la clinique Présidentielle ont proposé d'effectuer une arthroscopie du genou, considérée comme l'une des chirurgies les plus peu traumatiques en traumatologie.
Cette procédure aide à garder l'articulation complètement et à retarder sa prothèse.