Photodynamic therapy is a new weapon against cancer in Kazakhstan!
Photodynamic therapy is a new weapon against cancer in Kazakhstan!
Photodynamic therapy (PDT) is one of the non-surgical methods of treating cancer and precancerous conditions. PDT has been actively used all over the world since the late 70s of the last century, in Russia-for more than 20 years. Photodynamic therapy is based on the use of special substances-photosensitizers that selectively accumulate in pathological cells and increase their sensitivity to light. PDT is well combined with classical methods of treatment such as surgical, drug and radiation, improving the results of each of them. PDT can be used as an independent method in early and advanced stages, as an alternative method. The ways of PDT delivery are also extensive-locally, intravenously, endoscopically, interstitially and intraoperatively.
PDT is currently used not only in oncology; gynecology, urology, purulent surgery, ophthalmology - this is not a complete list of specialties where photodynamic therapy is widely used.
In November 2016, PDT was officially launched for the first time in the Republic of Kazakhstan within the walls of the BMC of the UDP of the Republic of Kazakhstan. In a relatively short time, more than 50 patients with malignant neoplasms of various localizations (breast cancer, esophagus, skin, etc.), as well as with precancerous diseases and benign neoplasms (kraurosis, leukoplakia, pigmented nevi, etc.) were treated from different regions of our country. Despite the short period of use and the small number of treated cases of this technique, the immediate results give encouraging data. PDT is conducted by the chief oncologist of the Presidential Hospital, Doctor of Medical Sciences N.A.Shanazarov, who has trained in PDT in Russia, Lithuania and Israel.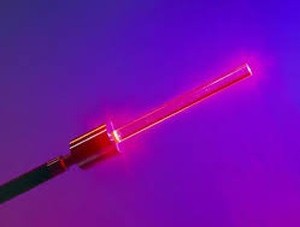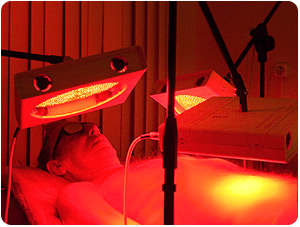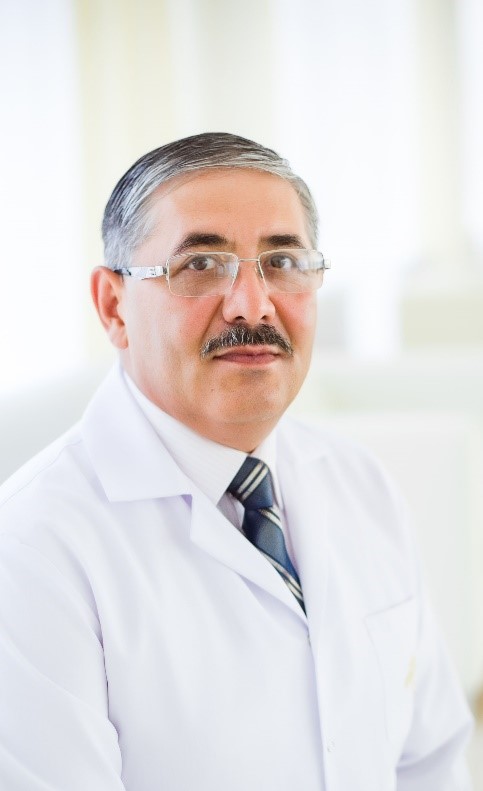 главный онколог БМЦ УДП РК, д.м.н. Шаназаров Н.А.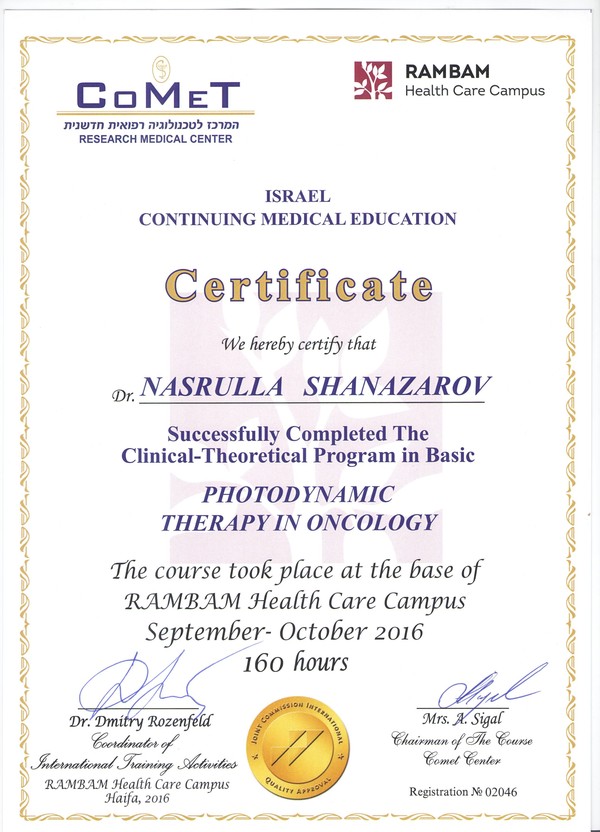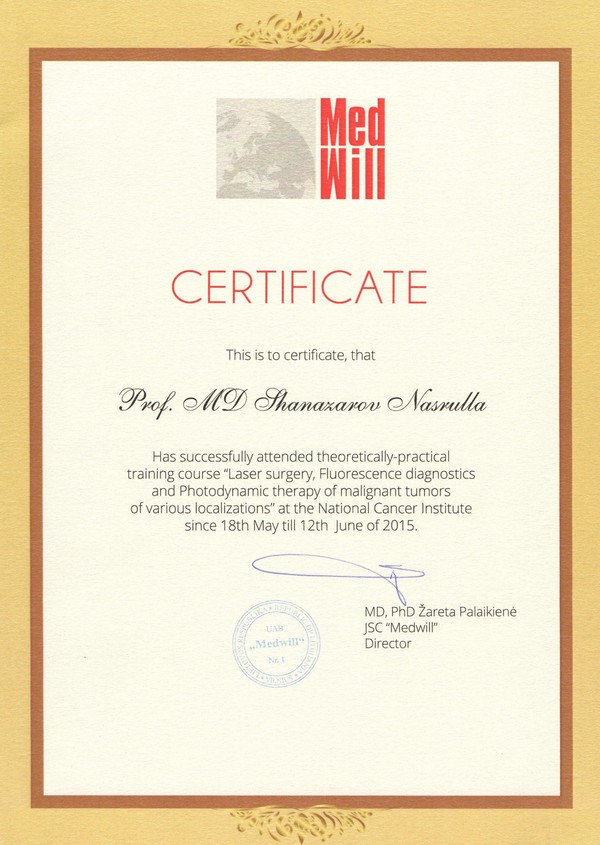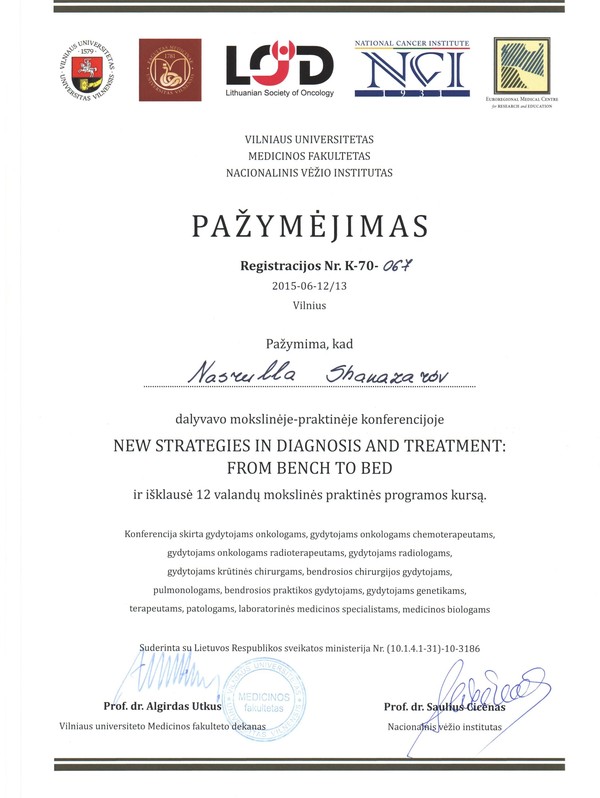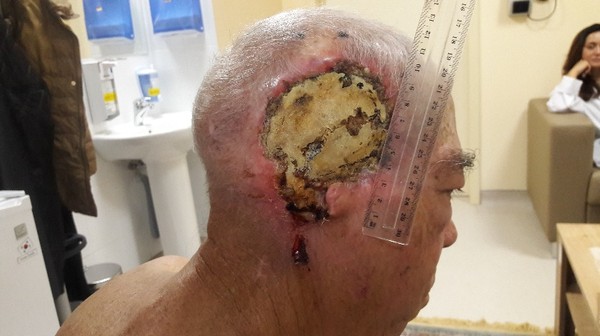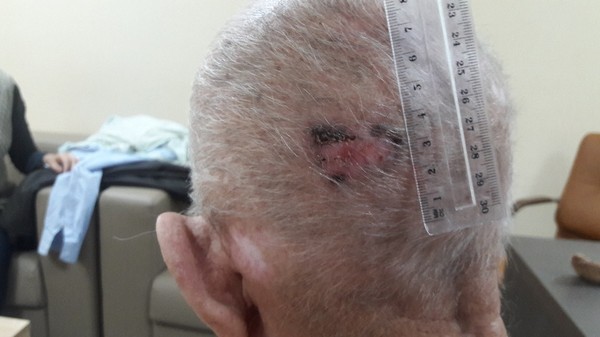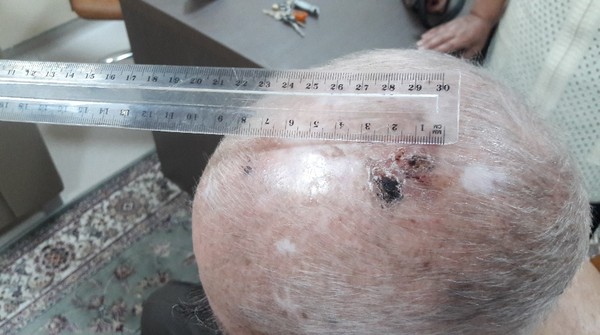 Recurrent basal cell carcinoma of the scalp skin. After repeated surgical, radiation treatment. Progression.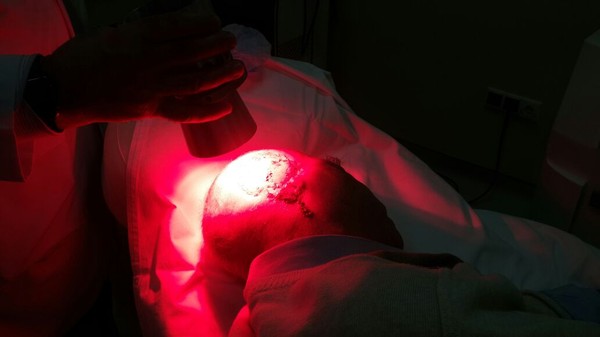 PDT process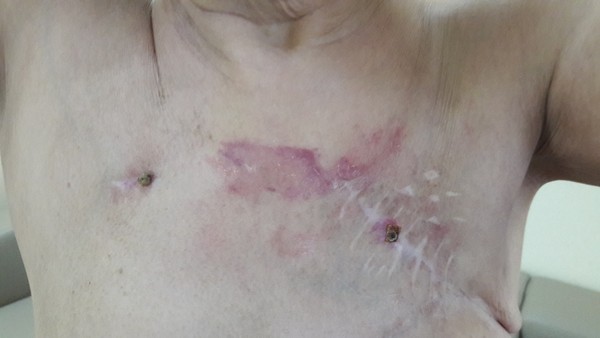 Breast cancer. After complex treatment (surgery+ chemotherapy+ radiation therapy). Before the start of PDT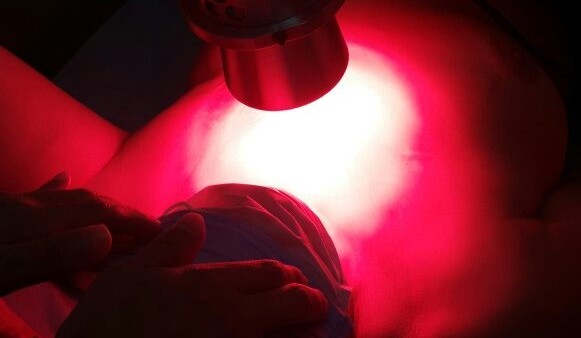 PDT process
Treatment is prescribed after a preliminary consultation and the presence of indications. Treatment is on a paid basis. It is necessary to have preferably all medical documents with you. Please make an appointment by phone: 707-943