Centralized Sterilization Department
Centralized Sterilization Department
About the Department
The Centralized Sterilization Department is the structural subdivision of the Medical Centre Hospital of the President's Affairs Administration of the RK.
Goal of the Department
Сentralization of treatment of medical accessories subject to be sterilized (use of reliable techniques of pre-sterilization treatment and sterilization, supervision of them).
Objectives of the Department
Provision of the Hospital with sterile medical accessories: surgical instruments, syringes, needles, catheters, bougies, surgical gloves, micropipets, dressing and suture materials, linen;
Practical application of advanced techniques of pre-sterilization cleaning, and sterilization.
Functions of the Department
1) receipt and storage before treatment of nonsterile articles used in departments and materials prepared for sterilization;
2) pre-sterilization cleaning (washing, drying);
3) sterilization of articles;
4) quality control of pre-sterilization treatment, sterilization of articles and registration of:
Results of accounting of quality of the pre-sterilization treatment of articles to eliminate blood and SAA (surface-active agents);
Results of the quality of work of sterilizers;
Results of sterility examination;
5) supply of departments of the Hospital with sterile articles.
Doctors of the Department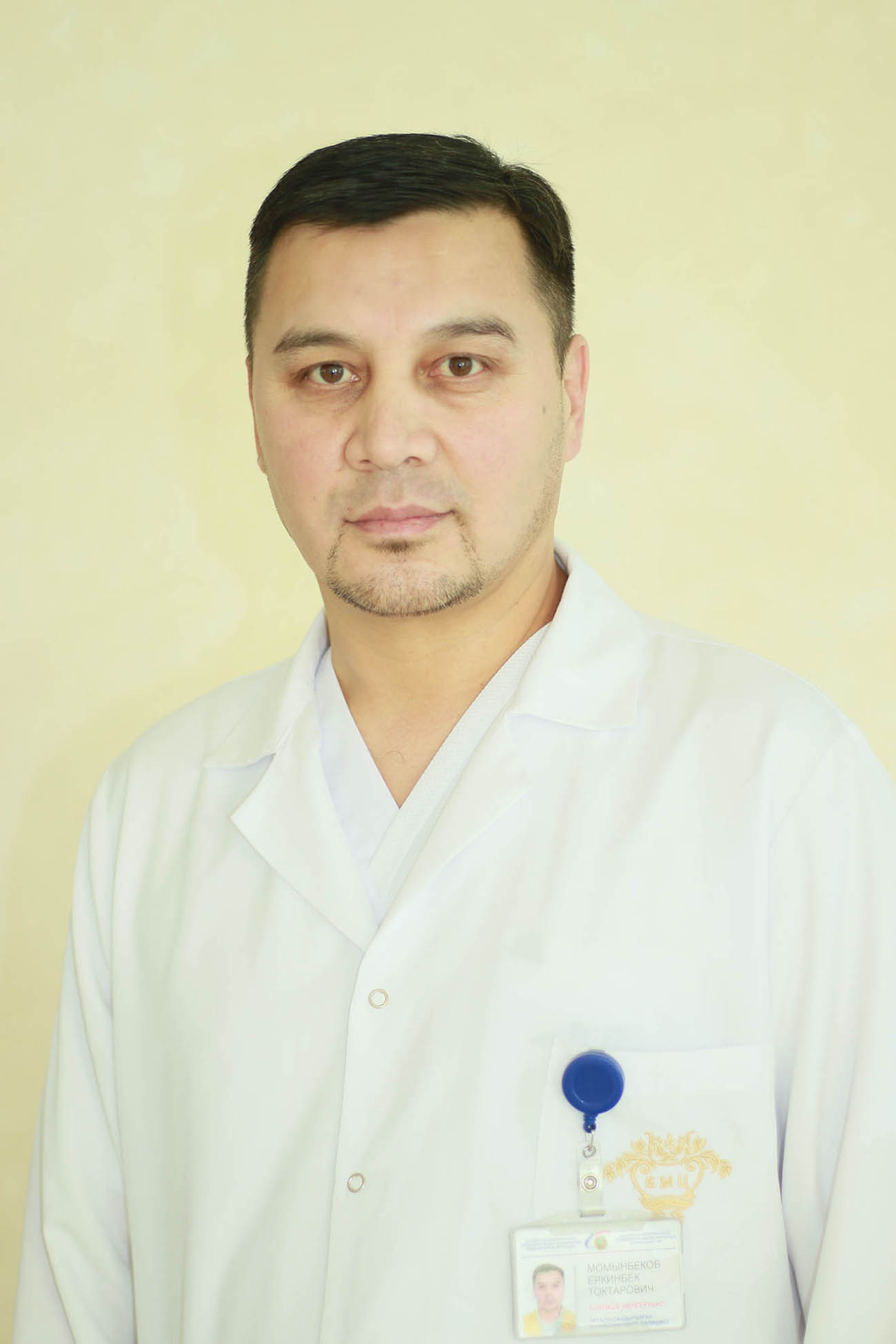 Yerkinbek Toktarovich Momynbekov
Chief of the Department
The Highest Category
Work experience: 17 years
Contact of the Department
А1 Block, 2nd floor
8(7172) 70-73-35. 70-80-63