Robot-assisted surgery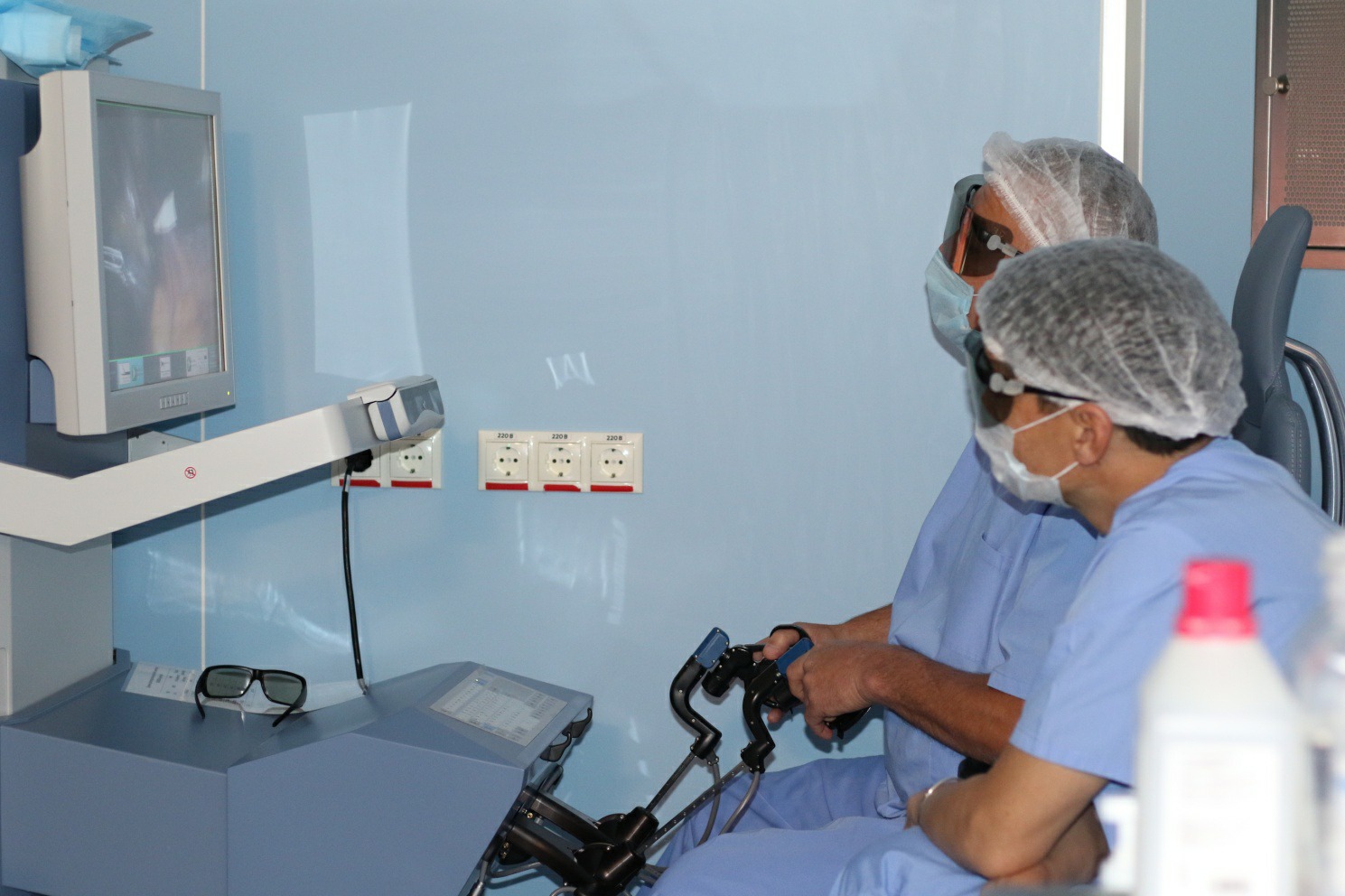 Robot-assisted surgery is not the future, but rather the present, which is steadily entering the everyday life of surgeons and allows for operations of high complexity in such fields of medicine as abdominal surgery, urology, gynecology, neurosurgery, oncology, and so on.
The robotic endoscopic surgery technology is a symbiosis of endoscopic surgery and robotic instrument control.
The main advantages of robot-assisted laparoscopic surgery: three-dimensional observation of the operating field and multiple enlargement of the operated organs; a software to eliminate surgeon's hand tremor; accurate manipulation with high-tech equipment and correct scaling of all movements of the surgeon with the ability to rotate the surgical instrument up to 360 degrees; avoiding the need for large incisions and a quick recovery period; early kidney function recovery; minimal risk of infection or major blood loss; shortening the patient's hospital stay; no major pain sensations after surgery; minimizing scars, which is an important aesthetic moment.
The Hospital's surgical activity in robot-assisted operations is up to 18-20 operations per month, which is in comparison with other similar centers (clinics in Florida, Orlando, Miami, New Orleans, Chicago, USA; St. Mary's Clinic in Siegen, Germany; Maxima Clinic in Einthoven, Holland; St. Etienne Hospital, France; State Institution "Republican Clinical Medical Cente" in Zurich, Switzerland; and the Republican Medical Center in St. Petersburg, Russia. Marien-Krankenhaus, Siegen, Germany; Maxima Clinic, Eindhoven, The Netherlands; Saint Etienne Hospital, France; "Republican Clinical Medical Center of the Presidential Administration, Minsk, Belarus"; Ust'-Kamenogorsk, Kazakhstan) is the highest rate.
At present, 860 surgeries have been performed at the Medical Center of the President's Affairs Administration of the Republic of Kazakhstan using the Senhance Asensus robotic system (surgery, gynecology, and urology).