Nuclear medicine
About the Department
Nuclear Medicine Unit isa subdivision of the Diagnostic Center of the Presidential Hospital (hereinafter referred to as the Unit) that deals with diagnostic using radioactive pharmaceuticals. The main task of the Unit is to provide specialized diagnostic medical care to patients in accordance with the established procedures and standards of medical care in the field of radiology, oncology, endocrinology, neurology, cardiology and urology. The Department is equipped with modern high-tech diagnostic equipment: Siemens Biograph TRuepoint 40-slice PET/CT and Siemens Symbia T6.6-slice SPECT/CT. Single-photon emission computed tomography combined with computed tomography is a new promising hybrid technology in the diagnosis of internal organs diseases. This modern hybrid technology allows us to study almost all organs and systems of the human body at the functional level – the skeleton, heart, kidneys, brain, thyroid gland, parathyroid glands, hepatobiliary system, etc. To perform SPECT/CT, the patient is intravenously injected with a labeled gamma-emitting radiopharmaceutical based on Technetium-99m (Tc99m), the dose of which is calculated individually. Radiation dose during SPECT/CT examination is small and ranges from 0.6 mSv to 6.4 mSv. For comparison, the radiation load during the chest X-ray is 2.3 mSv and during computer tomograph is up to 18.9 mSv.
PET/CT is a modern high-tech diagnostic technique that includes positron emission tomography and low-dose X-ray computed tomography, performed sequentially on a single tomographic device. In order to perform the radiopharmaceutical (RPh) of 18-fluorodeoxyglucose (18F-FDG) is administered.
Most often, PET scans are used to identify cancer processes and to determine the effectiveness of their treatment. The short-lived isotope (18F) provides a minimal radiation load, comparable to X-ray studies. A full-body scan can not only detect the primary tumor, but also detect metastases to the lymph nodes, other organs and tissues. This allows the oncologist to plan further treatment in a timely and correct manner or to change it.
Services of the Department

Full body PET/CT
PET/CT of one anatomical area
SPECT/CT of the brain perfusion
SPECT/CT of the brain in epilepsy
Static scintigraphy of a thyroid gland
Static scintigraphy of the parathyroid glands
SPECT/CT of myocardial perfusion (synchronized with ECG)
Scintigraphy of the ejection fraction of the left ventricle of the heart
SPECT/CT of the lungs
SPECT/CT of lung neoplasms
Static scintigraphy of the hepatobiliary system
Dynamic scintigraphy of the hepatobiliary system
SPECT/CT of the hepatobiliary system
Dynamic scintigraphy of the kidneys
SPECT/CT of kidneys
Static scintigraphy of a skeleton
Scintigraphy of the 3-phase skeleton
SPECT/CT of the bone and joint system
Dynamic scintigraphy of the lacrimal ducts
Dynamic scintigraphy of salivary gland
SPECT/CT of the motor-evacuation function of the stomach
SPECT/CT of breast
SPECT/CT of lymphoproliferative diseases
SPECT/CT of neuroendocrinal diseases
SPECT/CT of sentinel lymph nodes detection
Scintigraphy of the lymphatic system to confirm its integrity and differential diagnosis of venous and lymphatic obstruction

Doctors of the Department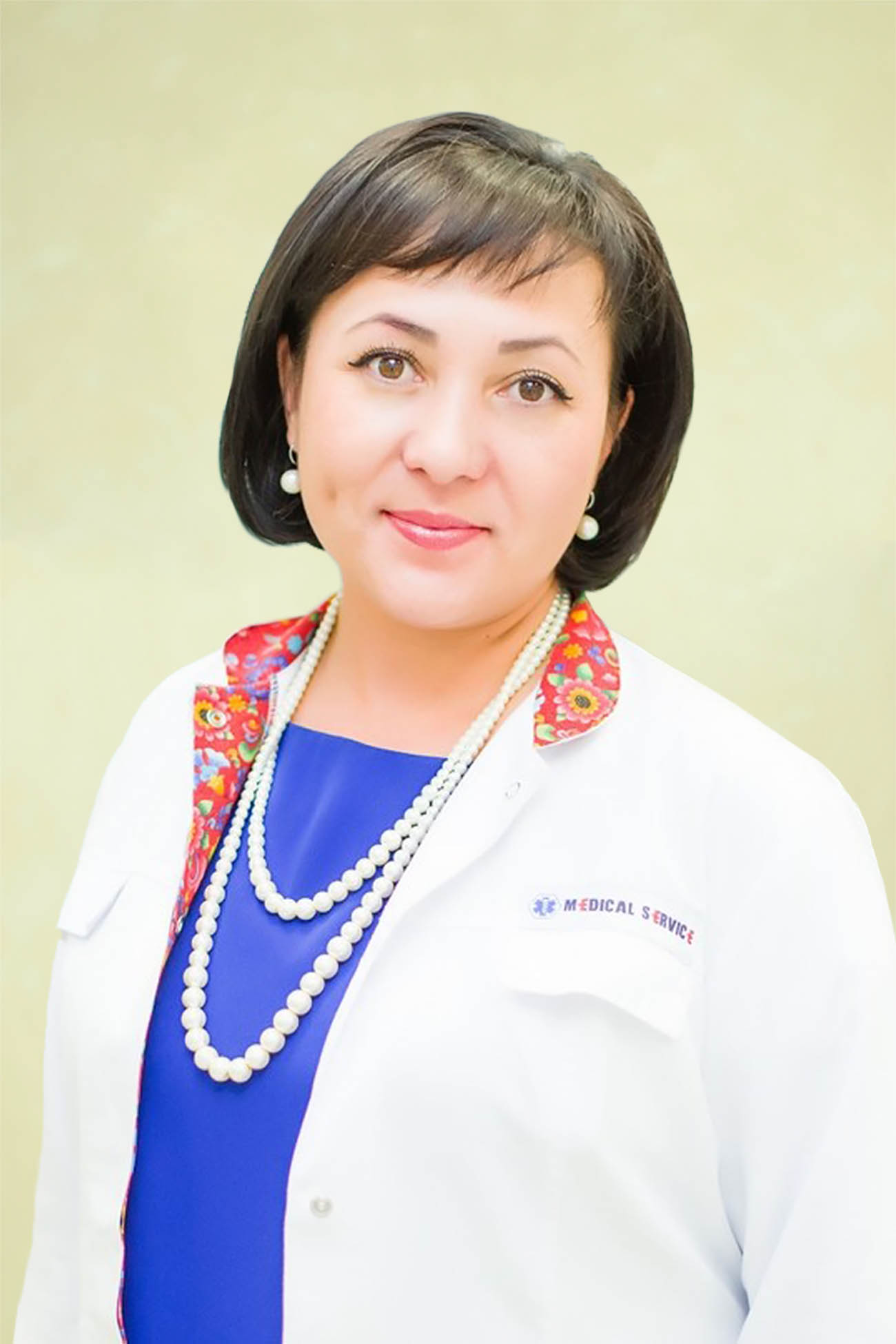 Aigul Bolatovna Saduakassova
Chief of the Centre
Doctor of Medical Sciences
The Highest Category
Work experience: 30 years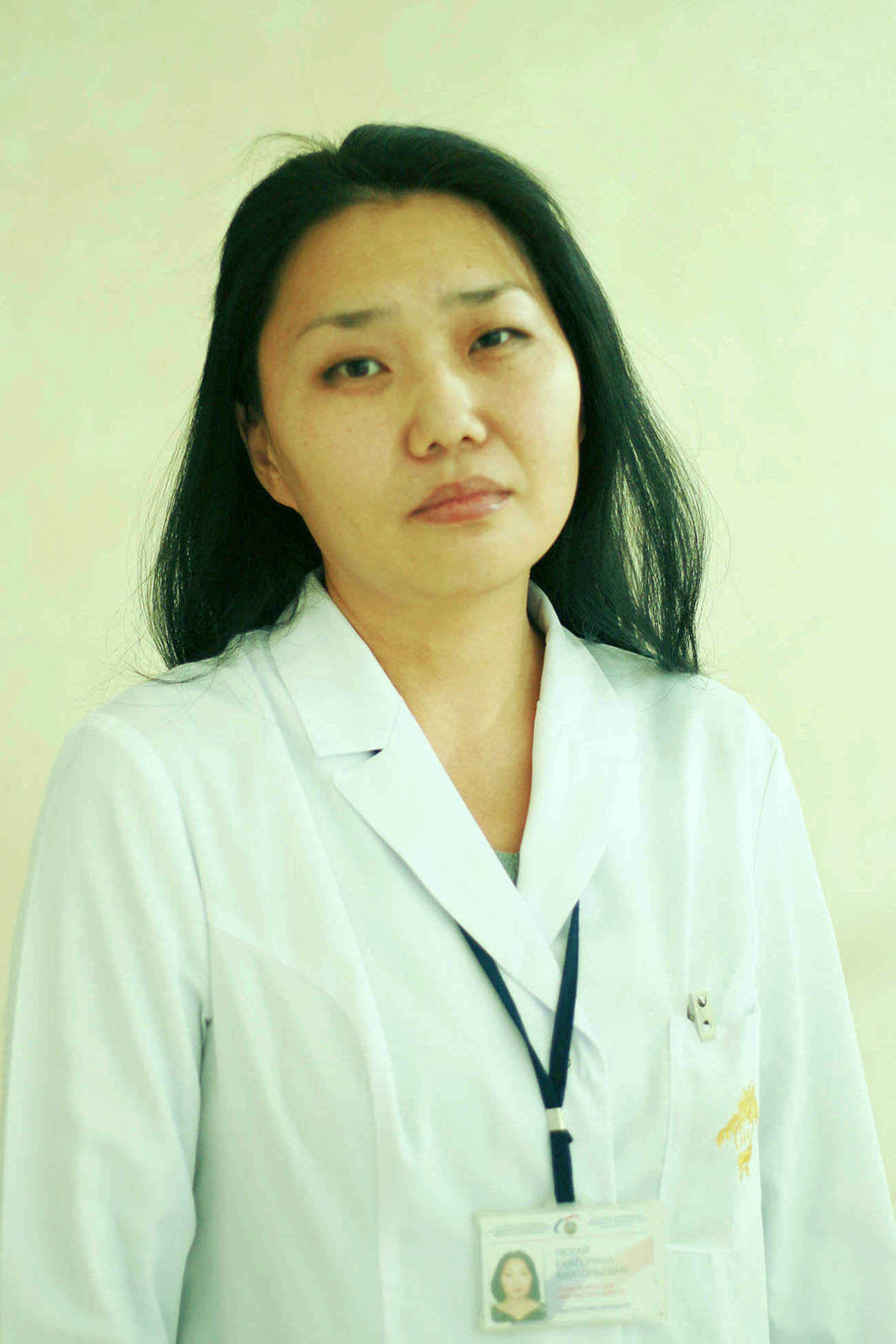 Yekaterina Anatoliyevna Lyugai
Head of Radioisotope Diagnostics
The First Category
Work experience: 25 years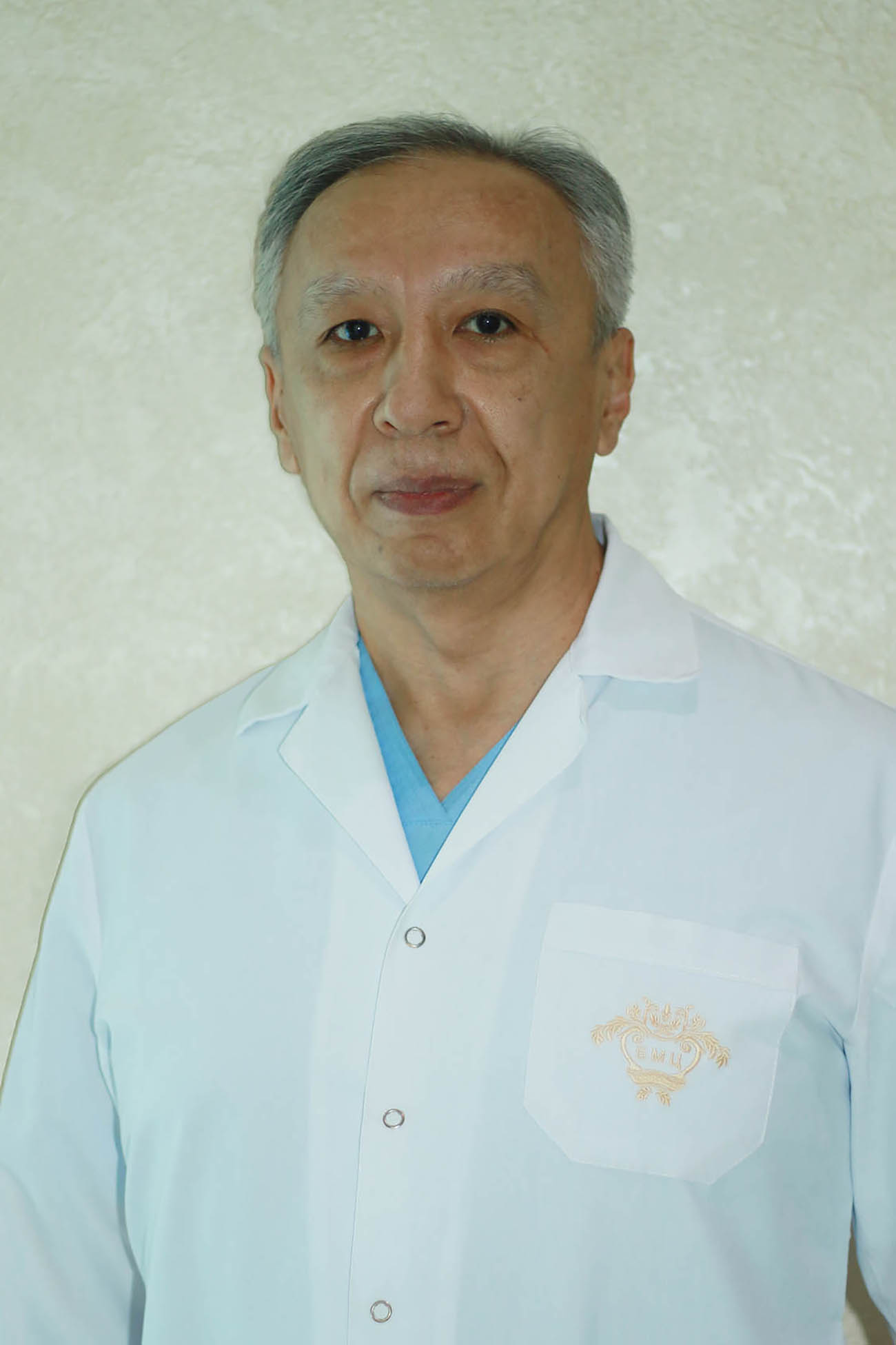 Zeinolla Akhmetbekovitch Altynbekov
Radioisotope Diagnostics Doctor
Work experience: 39 years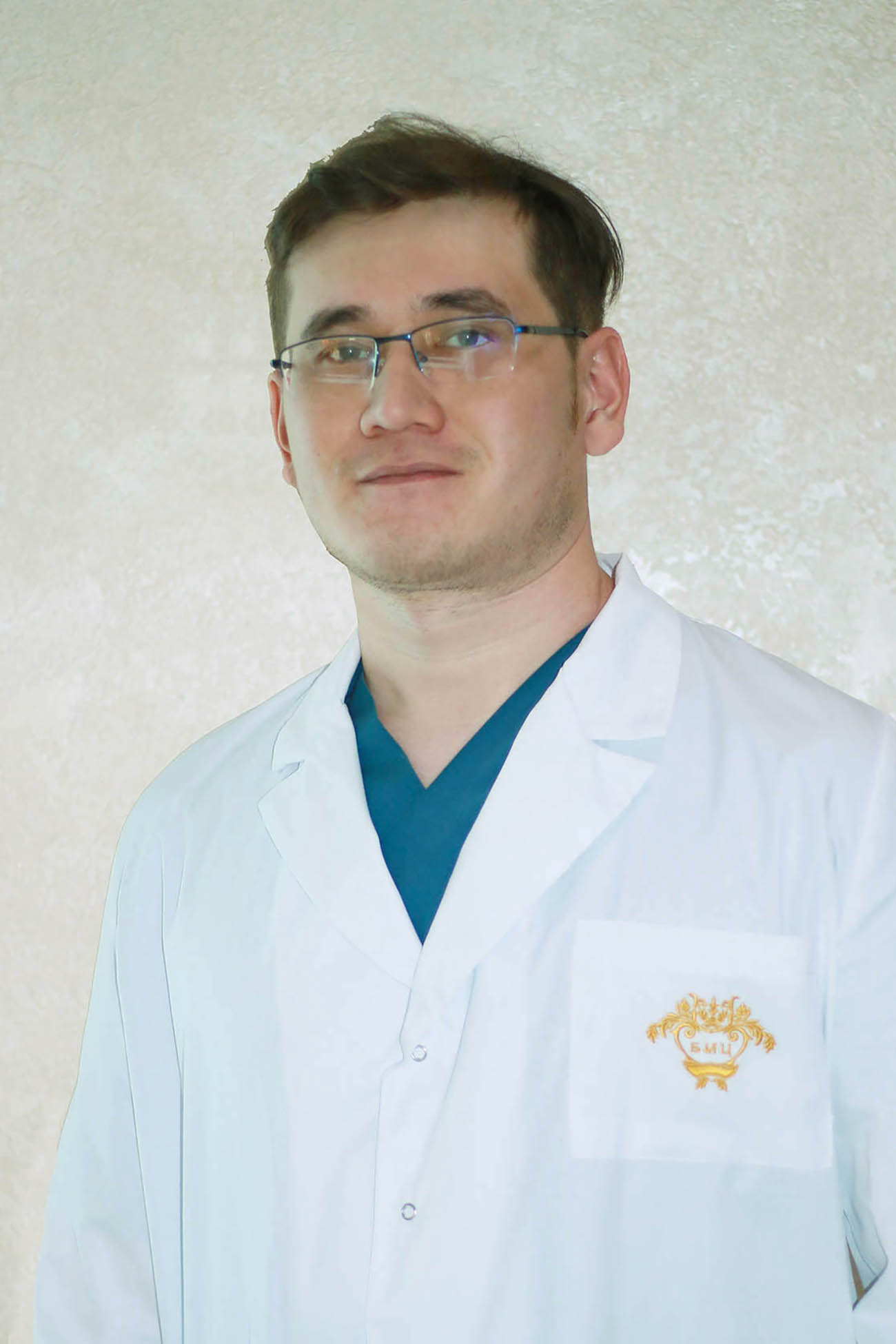 Asset Abayevitch Bralov
Radioisotope Diagnostics Doctor
The Second Category
Work experience: 5 years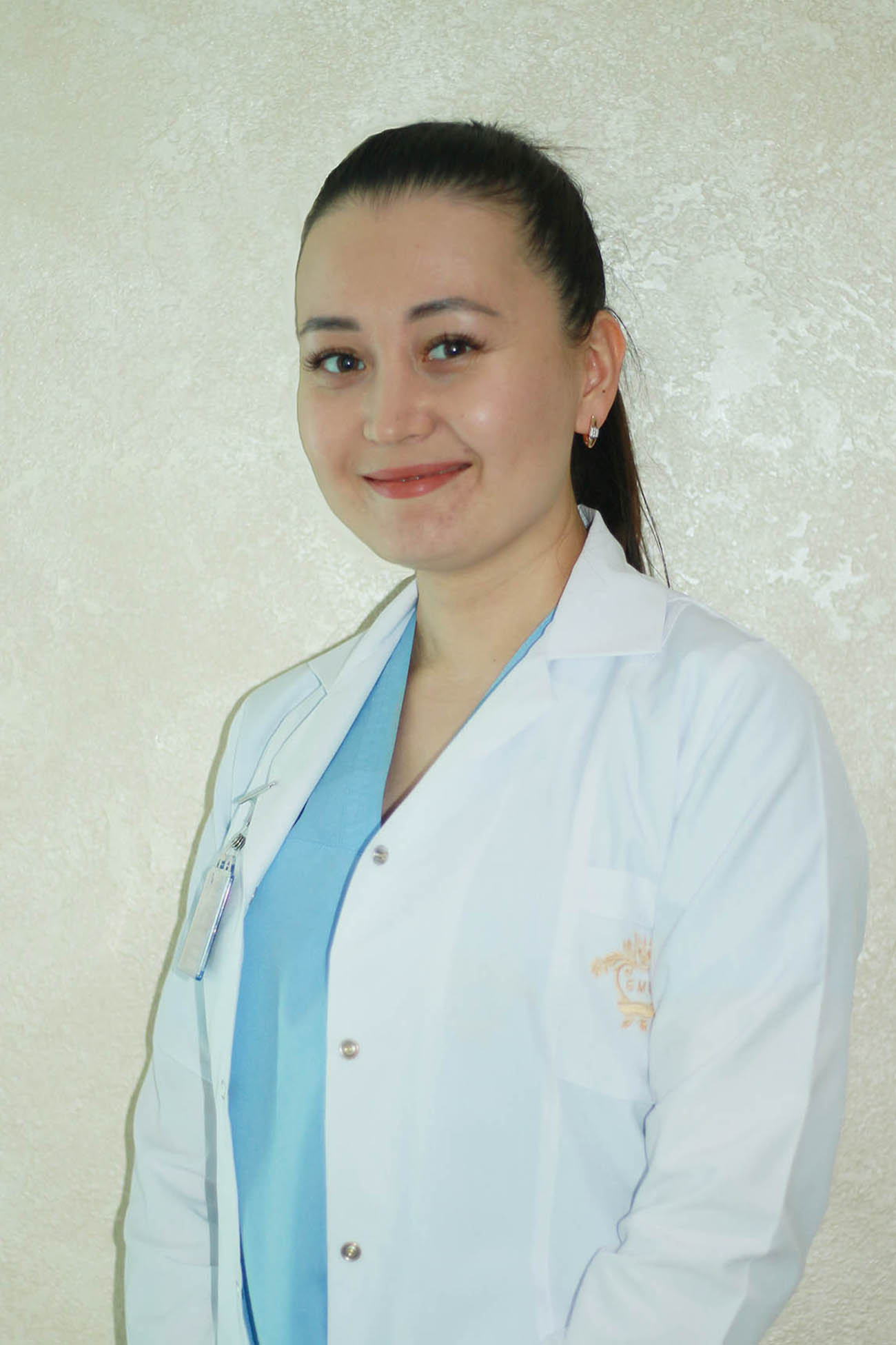 Azhar Muslyumkanovna Zhampiissova
Radioisotope Diagnostics Doctor
The First Category
Work experience: 8 years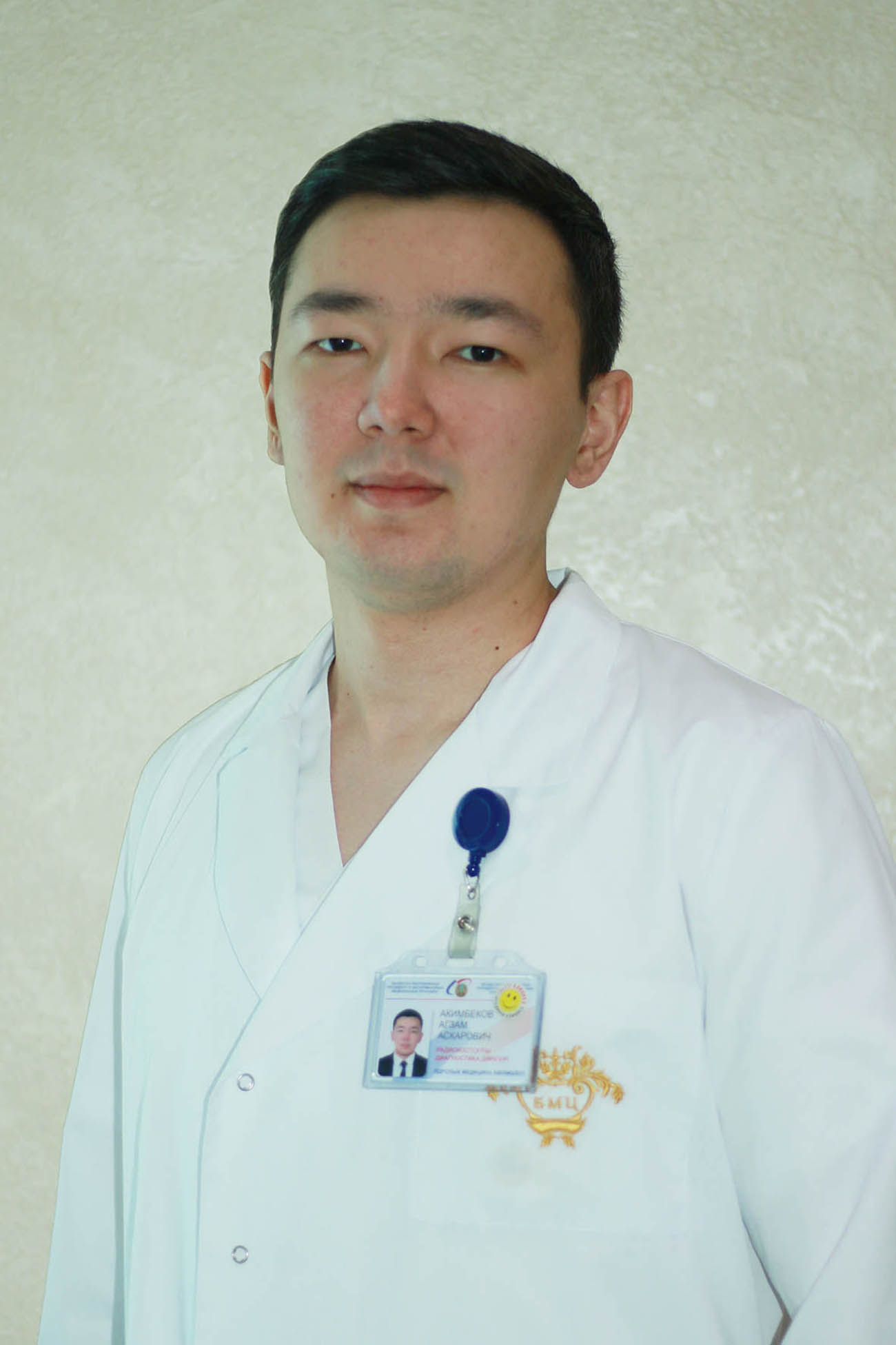 Agzam Askarovitch Akimbekov
Radioisotope Diagnostics Doctor
The Second Category
Work experience: 5 years
Contacts of the Department
+7 (7172) 70-80-40
+7 (7172) 70-79-46
+7 705 888 77 77
+7 702 031 21 65