MEDICAL TOURISTS: PATIENT FROM OMAN GOT A SURGEON OPERATION IN THE PRESIDENTIAL HOSPITAL
MEDICAL TOURISTS: PATIENT FROM OMAN GOT A SURGEON OPERATION IN THE PRESIDENTIAL HOSPITAL
Mahfooda Al Amri had been in the world's different hospitals, until she decided to get treatment in the Presidential Hospital.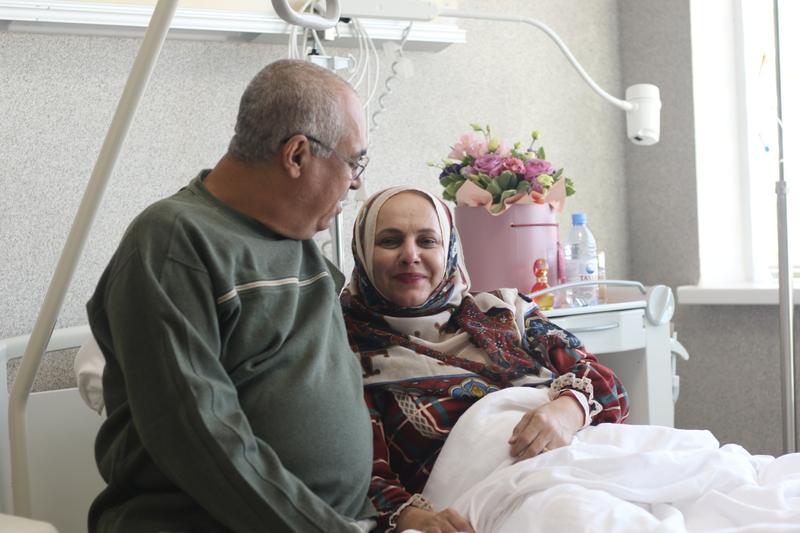 We got introduced to Mahmouda right after she underwent a surgery. She was not alone in her room: it was her husband, Mr. Said, who was by her side all these days. He became our main source of information since his wife was recovering from the procedures and did not speak English. Although, one didn't need the words to feel all the Mahmouda's emotions – Mrs. Al Amri now could walk with the help of her husband, but it was just a matter of time for her to start walking by her own, said Mr. Said to us during the interview, in which he also explained how the couple ended up being in Kazakhstan.
"I visited Kazakhstan for the first time thanks to my dear friend. He is currently serving as an Ambassador of Sultanate of Oman to Kazakhstan. Last year my wife and I came to Kazakhstan again. During these days my wife started complaining about the pain in her knee, but at that time we didn't take it seriously: we thought it would be gone by the time. However, we finally decided to make an appointment with a doctor here just the days before leaving the country. That's how we met doctor Askar Baimakhanov. My friend, ambassador of Oman, was the one who recommended him".
In the Hospital they found out that the pain in the knee was caused by the injured joint. The doctors suggested to do a surgery – knee artroscopy which is considered to be one of the less traumatic operations. This procedure helps to save knee joint and postpone its replacement.
"There are many types of injuries that do not require joint replacement. We used to treat it using different pain control methods and going to prosthetics only in case of arthrosis. However there are some soft tissues in knee joint that could be removed instead of replacing the whole joint", - Askar Baimakhanov, a surgeon at the Presidential Hospital explained.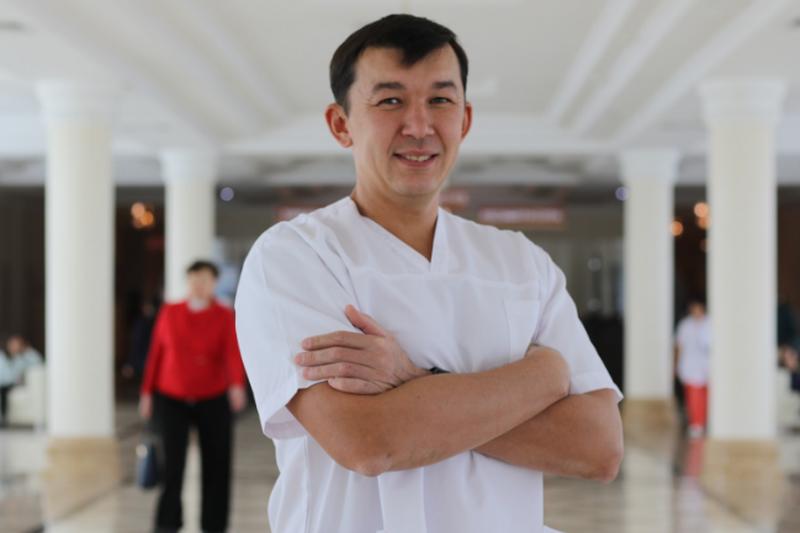 During the procedure, a surgeon will make a very small incision and insert a tiny camera — called an arthroscope into a patient's knee. This allows them to view the inside of the joint on a screen. The surgeon can then investigate a problem with the knee and, if necessary, correct the issue using small instruments within the arthroscope. This mini invasive operations cause less blood loss and decrease the risk of injuries during the procedure, which helps patients recover faster and better, as it happened in this case.
"Everything is great, - Said Al Mamari answered– Believe me, we visited so many hospitals abroad, but really love the level of service and professionalism here at the Presidential Hospital. The doctors are well educated and truly careful of their patients. We have a housemade and they made a test for her as well just to keep sure that she has no disease. That means doctors take care of their patients and we are pleased to be here".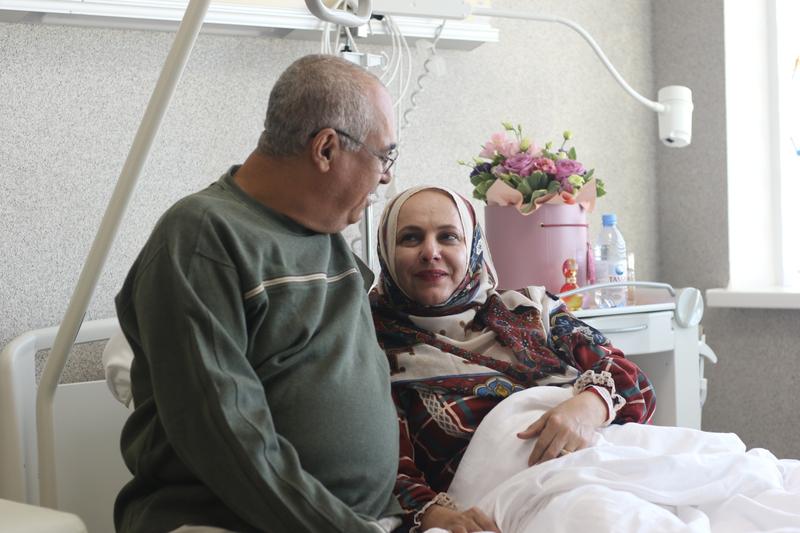 Mahfouda Al Amri, the patient from Oman, was discharged from the Hospital four days after our talk: she is at home now recovering from the surgery and keeping in touch with the doctors of the Hospital.