Heart Rhythm Disorders
Home-work, home-work and so every day. So do most of our population live, ignoring and neglecting their health and health of their relatives.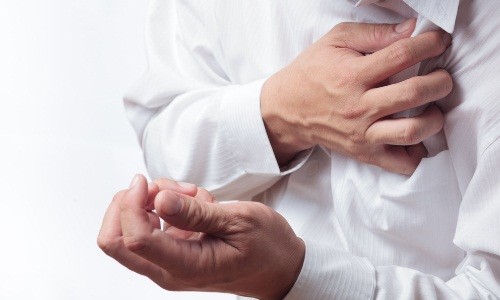 Majority of us would say - when you have to think about staff of life «There is no time to think about health». It seems that is right, however there is "BUT". In our dynamically developing time easy to ignore even it may safely be said "neglect" such cardiac diseases as arrhythmia (tachycardia, brachycardia). One would think harmless diseases but consequences of these arrhythmias occasionally dreadful and tragic.
Every one of us heard such complaints from relatives, colleagues and neighbors as strong heart palpitations, dizziness, accompanied by darkening of the eyes, sometimes fainting, exertional breathlessness or at rest, leg swelling. All of these symptoms require thorough, careful approach and diagnostic. Some of these diseases require medical treatment while others do not do without surgical intervention.
Patient from Ust-Kamenogorsk city was admitted to Medical Centre Hospital of President's affairs Administration of the Republic of Kazakhstan. Patient suffered from arrhythmia that daily during 5 years like thorn in the flesh bothered him. Suddenly symptoms of strong tachycardia and rapid heartbeat appeared. During the electrophysiological investigation was revealed congenital tachycardia, so called atrioventricular junctional reentrant tachycardia.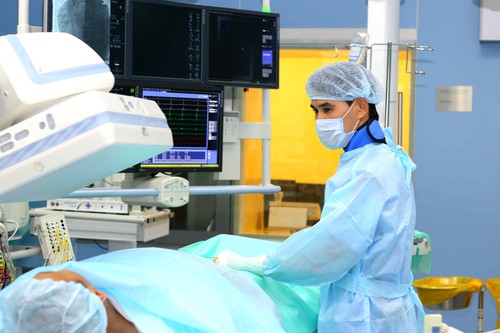 Hospital doctors treated this abnormity by conducting radio frequent ablation procedure. However, during the operation, and further examination of the patient has been diagnosed another pathology of Wolff-Parkinson-White syndrome (WPW-syndrome). As a rule, this pathology has an innate etiology and characterized for the first year of life, but sometimes occur in old age. Disease requires treatment; otherwise, there is possibility of serious complications progression that can lead to disability. Thus, due to electrophysiological investigation during one surgery two diseases were detected which have been cured by radio frequent ablation procedure. Patient returned to his hometown with healthy heart.
Many of us are afraid to go to the surgery, but modern methods of treatment of arrhythmias as heart radio frequent ablation, which require minimal preparation for intervention, intervention itself is minimally invasive, noninvasive, does not require general anesthesia and a long period of hospitalization. Also among the advantages there are - easy recovery period - it is short and there is no discomfort, soreness. There are no cosmetic defects. Reviews run clearly, of how easy ablation is tolerated.
Medical Centre Hospital of President's affairs Administration of the Republic of Kazakhstan offers to the patients conduct this operation at the highest level - high-class specialists, the latest high-precision equipment, the best conditions of stay in Hospital. This procedure does not take long and your heart rhythm steadily beat out "Thank you!".