The first woman cardio surgeon in Kazakhstan Araigul Ydyrysheva: "You need to be strong to reach your goal"
The first woman cardio surgeon in Kazakhstan Araigul Ydyrysheva: "You need to be strong to reach your goal"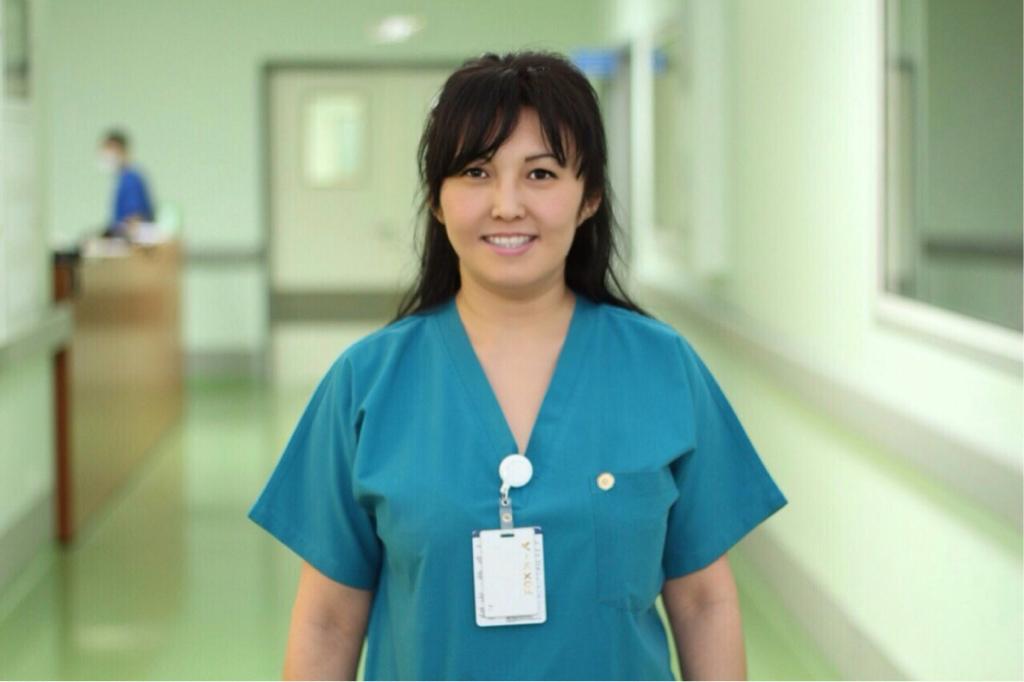 Women today are breaking stereotypes, showing the world how creative they can be in different professions including "male" ones. What is it like to be a cab driver, a welder or a surgeon if you are a woman?
Araigul Ydyrysheva, the first woman cardiac surgeon in Kazakhstan, a cardiac surgeon of Medical Center Hospital of the President's Affairs Administration of the Republic of Kazakhstan and a candidate of medical sciences, told us about one of the most difficult professions.
She graduated from Semipalatinsk State Medical Institute, majoring in General Medicine. She started her career as a vascular surgeon. She worked at the National Scientific Cardiology Center.
- What are the hardest moments in your job?
"It is, of course, the fear of doing something wrong and the stress. But over the years I've overcome my fear. The scariest part is being alone with a patient's illness and fighting for their life. But you get used to everything. The rest becomes routine. Moreover, I am a sporty person. For example, I am now practicing martial arts".
- How long did your longest surgery last? Do you remember your first patient?
"Thirty-six hours. We came in early in the morning. Got out in the afternoon the next day. It was hard, but worth all the effort, as the operation was successful. The first patient operated on had a congenital heart defect. I remember him as I do now. He was operated on under the guidance of Yuri Pya."
- In books and songs they write a lot about heart. For example, a heart in the snow or a heart in the palm of your hand. Have you ever held a heart in the palm of your hand?
- "Of course, I have and more than once. When I was a student, we often operated on animals. And I held a dog's heart in my hand. So when I took a human heart for the first time, it wasn't a frightening experience for me."
- Tell us about your mood before the surgery.
"I always try to soothe the patient and talk to them before the surgery. My thing is to hold a person's hand, reassure them, and set them up for a successful operation. A normal person, of course, is afraid of such complicated surgeries. It is always stressful for the psyche. You have to put the person, their family and their feelings first in your work. Even when the patient is taken out of anesthesia, you should try to be there to tell them that everything went well."
- Who was your most challenging patient?
"A pregnant woman, I suppose. The difficulty of the operation was to bring her to the point where the delivery could be allowed. We waited until the maximum term for the fetus to be viable. The first step was to do a cesarean section and extract the baby. It went on to the Mother and Child Center, and the woman herself under anesthesia underwent heart surgery. When she woke up, of course, she immediately asked about the baby and not about herself. We warned her that the baby was alive and well and that the operation had been a success. That was something we could take pride in."
- What about the staff? Do you get on well with your colleagues?
"The staff is primarily male, but I'm used to it. I grew up among boys, as I have four brothers, a masculine upbringing, you know. I was the youngest daughter. It all came from the family and it probably shaped my personality."
- Can you name the challenges in your profession? Being a surgeon is not an easy job. What's it like to work side by side with men?
"You always have to be strong and courageous here. We don't complain and always perform, even if it's difficult, so the competition is high. But it's satisfying to see the results of our work. The improvement in the condition of patients and their gratitude brings joy to all doctors."
- What advice would you give to young women who want to major in cardiac surgery?
"I would like to advise girls to gain strength, because it is morally difficult. Every step of surgery is stressful. You have to be strong and have a goal to get what you want. Don't give up and go the way you want to go. It will be hard, but if it's your path, nothing can stop you."