Internal Medicine Department No.2 (Cardiology, Rheumatology)
Internal Medicine Department No.2 (Cardiology, Rheumatology)
About the Department
The Department is part of the Heart Center, the head of which is Aliya UtepbayevnaDzholdasbekova, Chief Cardiologist of the Presidential Hospital, Doctor of Medical Sciences.The patients with a wide range of diseases of the cardiovascular system (CHD, arterial hypertension, heart failure, heart rhythm and conduction disorders, etc.) are examined and treated in the Department. The cardioprogram examination includes laboratory diagnostics, ECG, EchoCG, Holter ECG monitoring, 24-hour blood pressure monitoring, exercise tests, CT examination of coronary vessels with determination of the calcium index, SPECT-CT of the heart, Coronary angiography.
According to the results of the examinations, the patient is examined by a group of "Heart-team", consisting of experienced cardiac surgeons, cardiologists and an interventional cardiologist, and the question on selecting the method of myocardial revascularization (stenting, CABG, optimal drug therapy) is decided.
Services of the Department
Internal Medicine Department No. 2 provides care to patients in the following therapeutic areas: cardiology and rheumatology.
The Department staff is a highly professional group of cardiologists, rheumatologists, who have modern skills in the diagnostics and treatment of cardio and rheumatological diseases.
High-tech methods and modern equipment for diagnostics and treatment (a wide range of the latest autoimmune markers, MRI, CT, ultrasound, functional diagnostic methods, HBO, plasmapheresis, etc.) are used in the Presidential Hospital for patients of rheumatologic profile. There is experience in the use of reno-engineering biological drugs.
Rheumatologists perform:
Diagnostics and treatment of autoimmune rheumatic diseases (SLE, SSC, Sjogren disease, Dermatopolymiositis, Rheumatic polymyalgia, Systemic vasculitis (Takayasu's disease, Behcet's disease, Wegener's disease, Charge-Strauss, Nodular periarteritis, etc)
Diagnostics and treatment of arthritis (Rheumatoid arthritis, idiopathic juvenile arthritis, reactive arthritis), psoriatic arthritis, spondylitis, metabolic arthritis
Rehabilitation of patients with rheumatic diseases
The Department has necessary equipment and conditions for providing high quality and safe medical care: single and double wards, equipped with call boxes for medical staff, consoles for oxygen delivery, the presence of a functional bed.
Doctors of the Department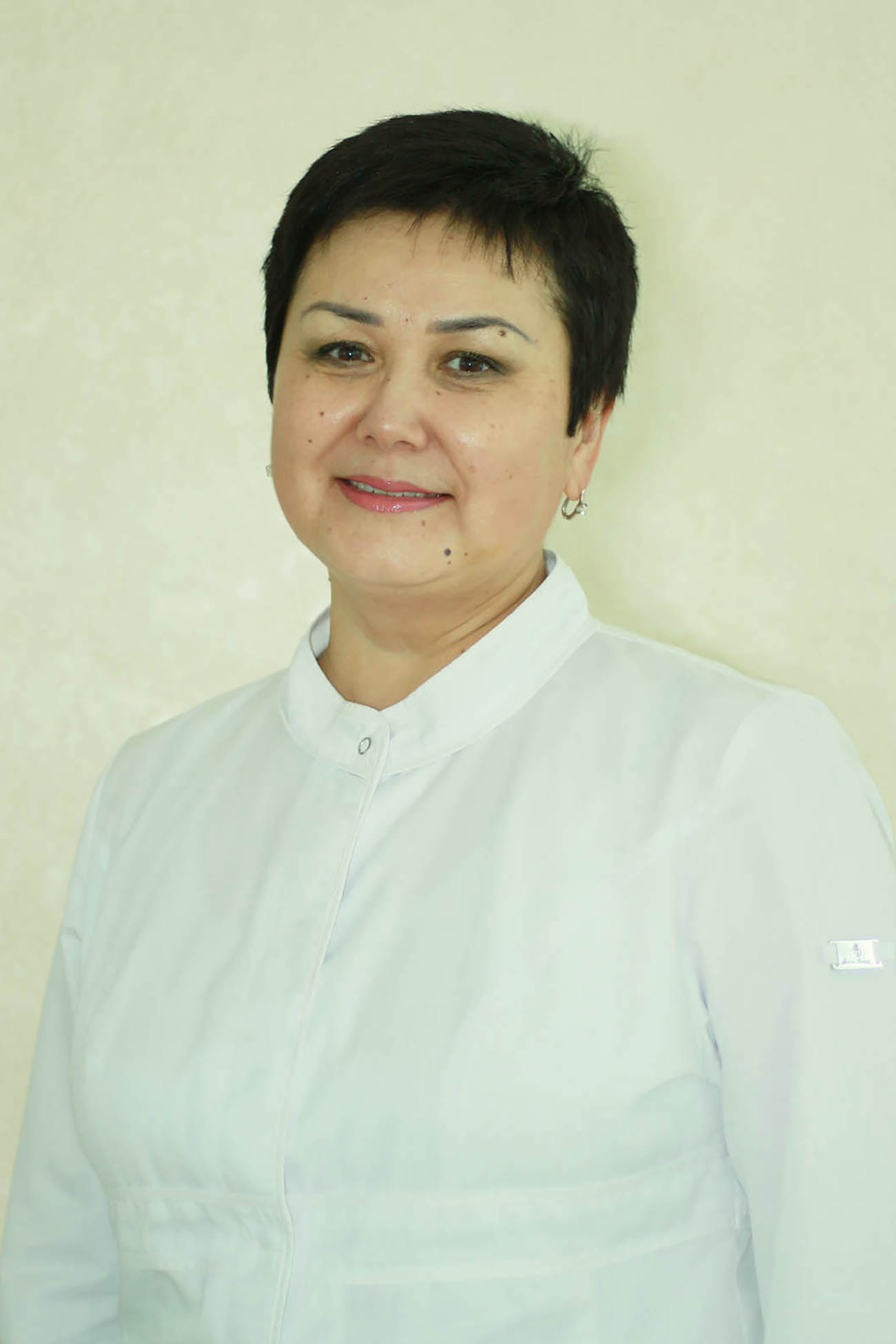 Gulbanu Zhaksybayevna Knyazova
Chief of the Department
The Highest Category
Work experience: 26 years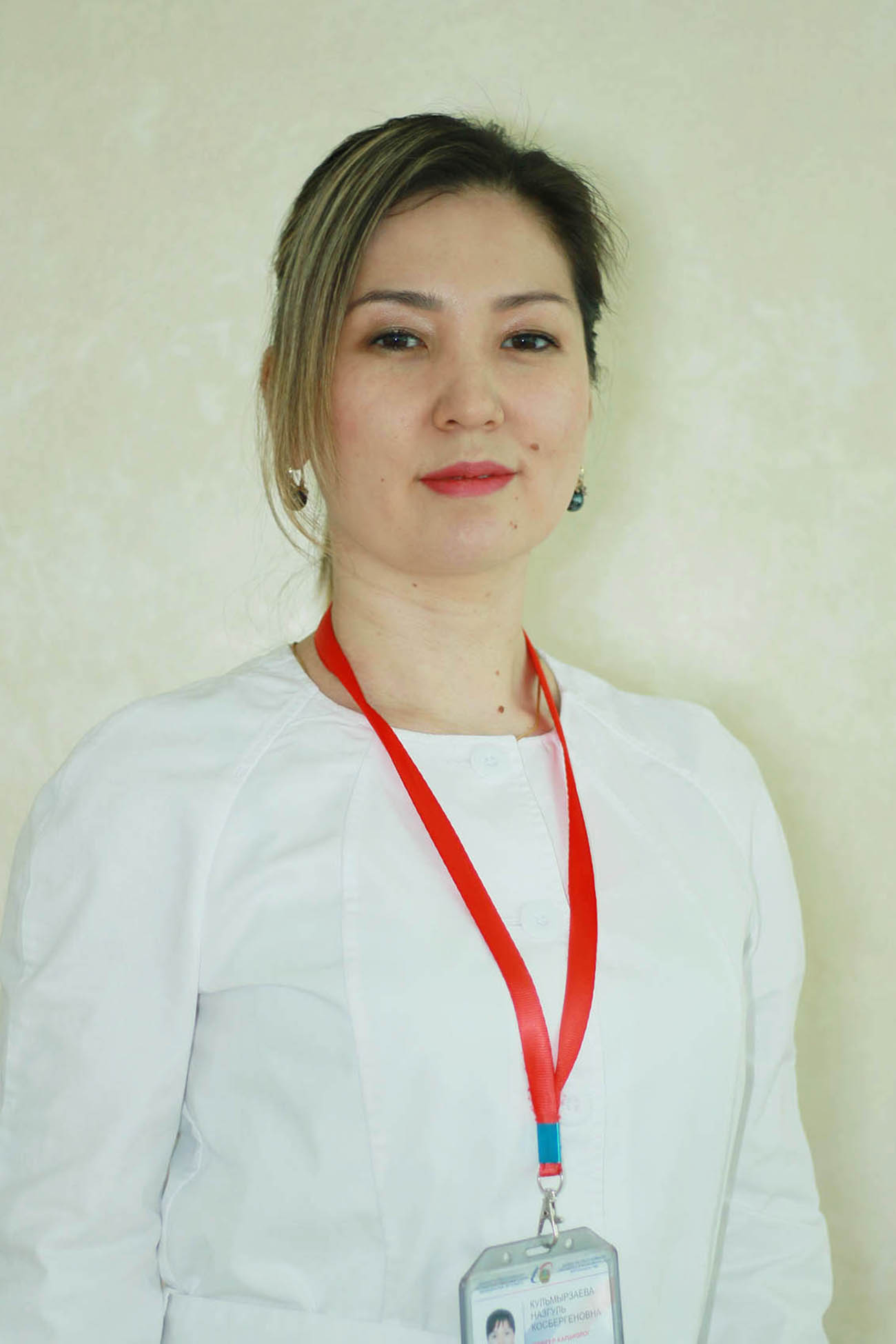 Nazgul Kosbergenovna Kulmyrzayeva

Senior doctor of the Department
PhD
The First Category
Work experience: 10 years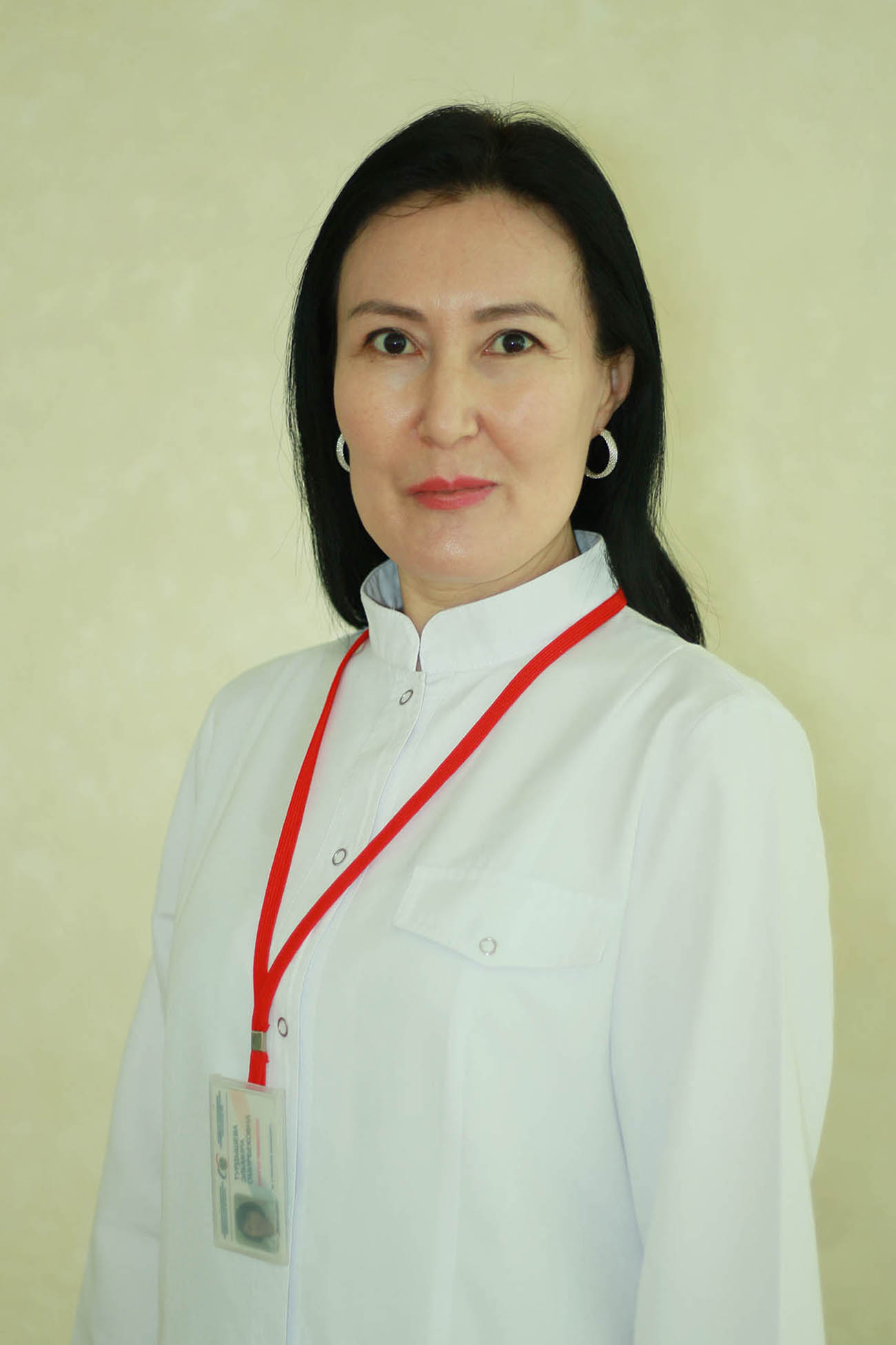 Elmira Omirbekovna Turdysheva
Rheumatologist
The Highest Category
Work experience: 11 years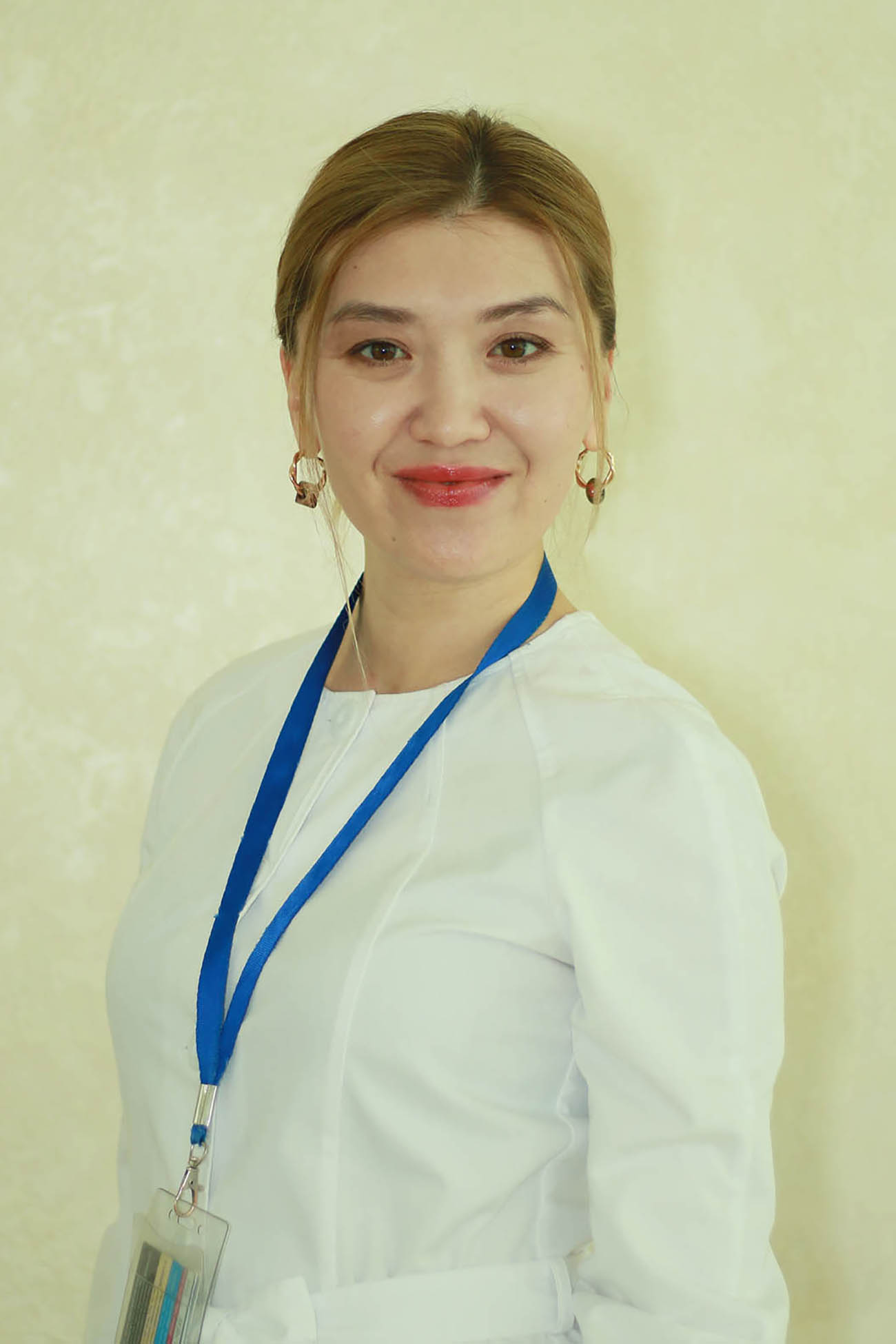 Zarina Dzhumabekovna Ismagulova
Cardiologist
The First Category
Work experience: 10 years
Marzhan Uskenbayevna Alkenova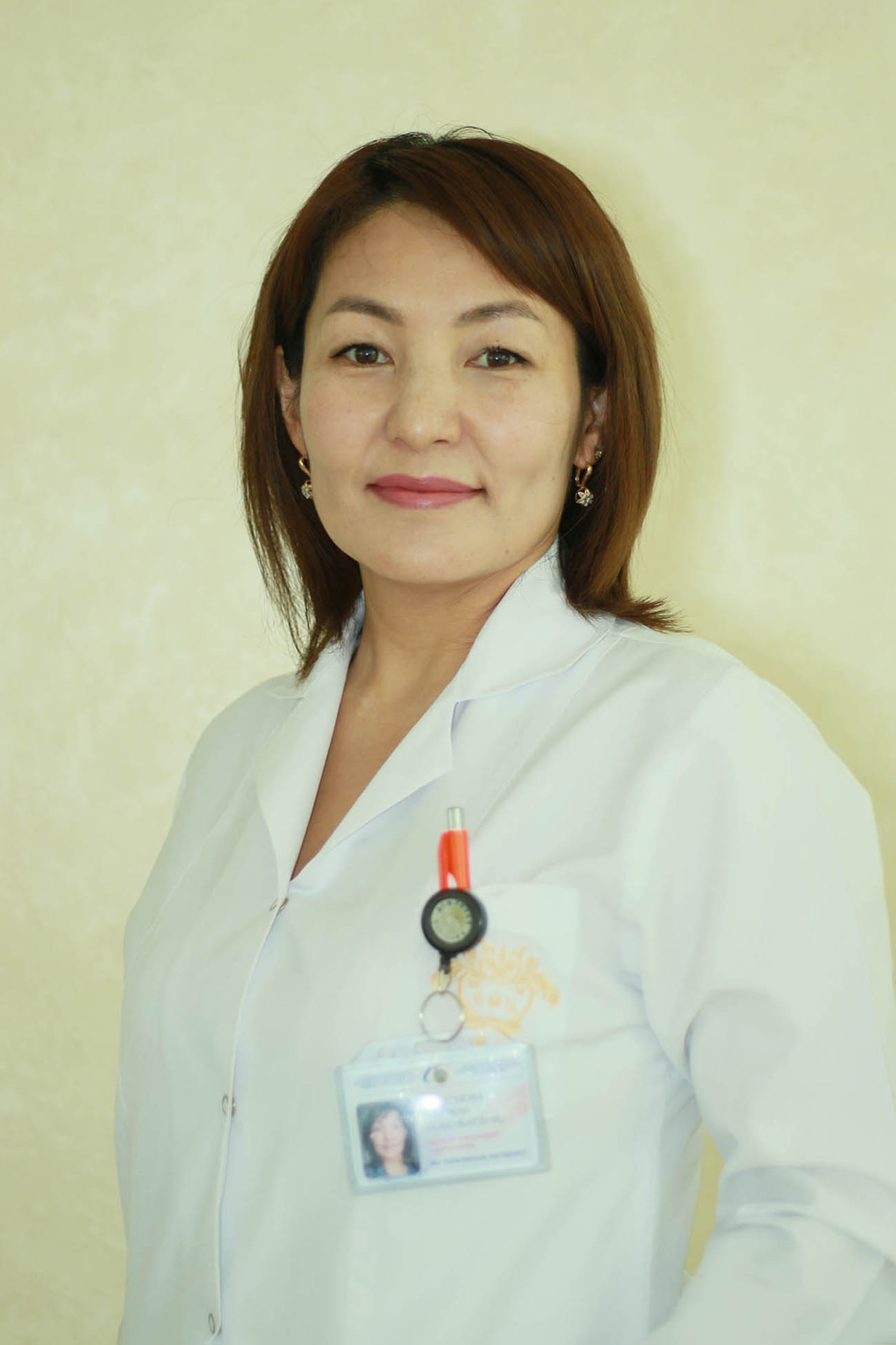 Cardiologist
The First Category
Work experience: 9 years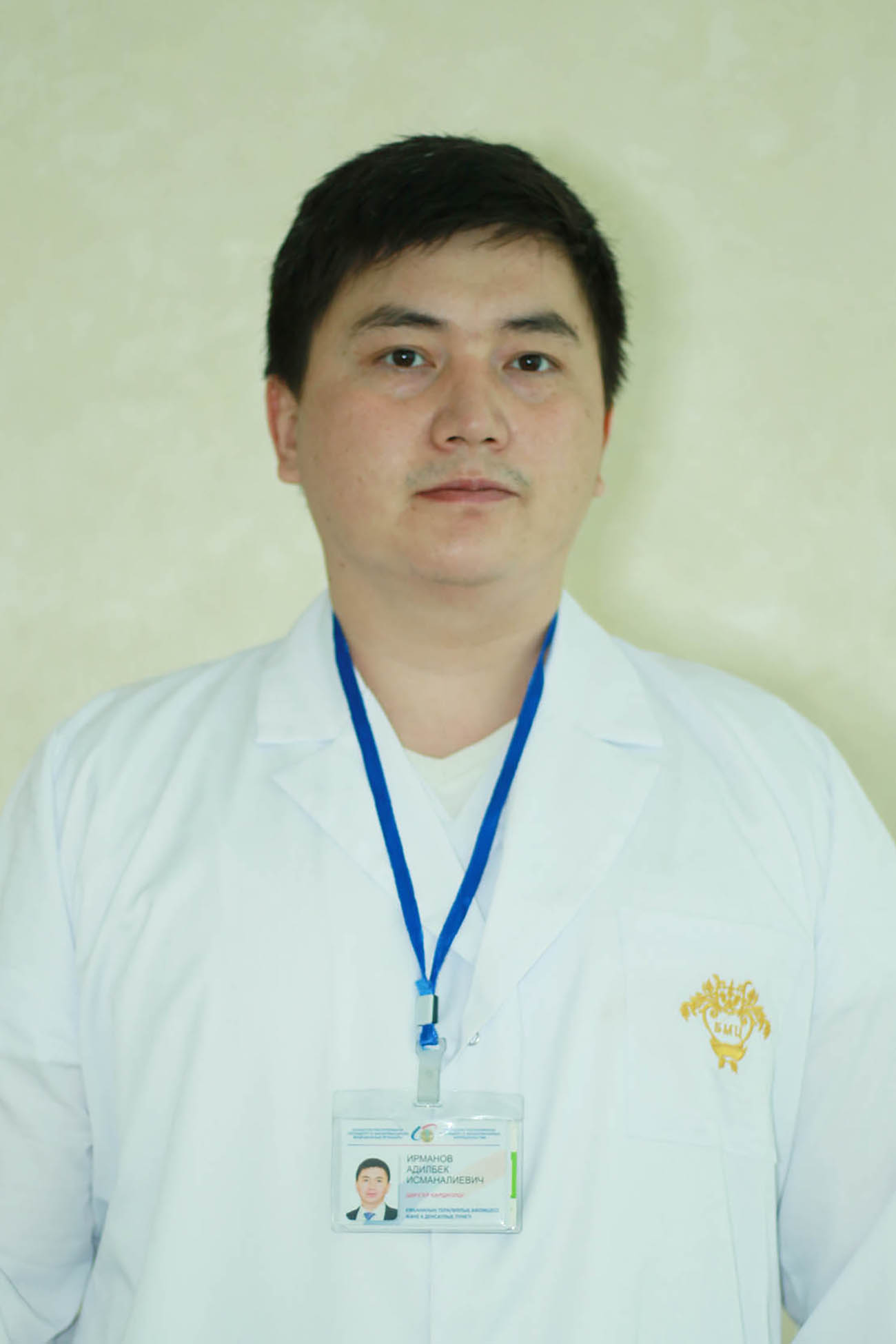 Adilbek Ismanaliyevich Irmanov
Cardiologist
The Second Category
Work experience: 5 years