Surgery Department No.5 (cardiac, vascular surgery)
Surgery Department No.5 (cardiac, vascular surgery)
About the Department
The Department is aimed at providing specialized care and high-tech medical services in the following profiles: cardiac surgery, arrhythmology, vascular surgery.
The Department of Cardiovascular Surgery performs diagnostics, surgical treatment of patients with congenital heart defects, acquired heart defects, coronary heart disease, cardiac arrhythmias, vascular diseases (carotid arteries, upper and lower limb arteries, abdominal aorta and its branches, including celiac trunk and renal arteries), terminal heart failure, as well as a combination of these diseases. Operations are also often performed for varicose veins, venous dysplasias, using laser technology, which allows achieving a better cosmetic effect and reducing the patient's period of disability.
Complicated operations are performed together with x-ray surgeons: implantation of a stent graft at aneurysm of the thoracic and abdominal aorta, stenting of various arterial pools.
Innovative directions are hybrid technologies, minimally invasive heart surgery, cryoablation of various types of cardiac arrhythmias. Hybrid technologies include combined operations on the heart valves, aorta and blood vessels. The advantages of hybrid interventions are reduced operation time, minimal trauma, which provides a shorter rehabilitation period. Minimally invasive heart surgery includes interventions on the valvular apparatus and blood vessels of the heart through mini-accesses. The advantage of these operations is undeniable: first of all, it is low-invasiveness, the anatomical framework of the chest is not violated, the number of postoperative complications is much lower than after traditional methods of operations, blood loss, the duration of mechanical ventilation, the need for cardiotonic support, and the length of hospital stay are reduced.
Operations are conducted in an operating room equipped with OR1. This is an integrated operating room developed by Karl Storz. The whole environment in the operating room — endoscopic devices, video systems and data sources, as well as peripheral devices such as the operating table or ceiling lighting — are user-oriented and can be controlled from one central place in the sterile part of the operating room. OR1 provides a synergistic effect in the operating room and thus increases the efficiency. Combined operations in different basins of the cardiovascular system are carried out in the only hybrid operating room in Kazakhstan, equipped with an Arti-Zeego angiograph with a robotic C-arm with the ability to perform intraoperative computed tomography, and a Carto 3 navigation system.
In conditions of high service and comfort, reliable safety and quality of medical services, patients can count on the results of the most modern achievements of medical science and technology.
Services of the Department
Cardiac surgeries

Coronary artery bypass grafting in the conditions of artificial blood circulation (traditional access-sternotomy)
Coronary artery bypass grafting on a working heart (traditional approach – sternotomy)
Mammary coronary and aortocoronary bypass surgery on a working heart through short-scar incision -a 7-10 cm incision in the left side of the chest (MIDCAB)
Coronary artery bypass grafting in the conditions of artificial blood circulation incision 7-10 cm in the left side of the chest
Correction of the mitral valve defect (plastic/prosthetics) in the conditions of artificial blood circulation
Correction of aortic valve defect (plastic/prosthetics) in the conditions of artificial blood circulation
Correction of the defect (plastic/prosthetics) of the tricuspid valve
Correction of the defect (plastic/prosthetics) with a combined lesion of the mitral and aortic valves
Operations for combined damage to the coronary bed and the valvular apparatus of the heart
Prosthetic heart valves through short-scar incision (MICS)
Operations at infectious endocardite
Interatrial septum plastic surgery through short-scar incision (MICS)
Hybrid operations - CABG (MIDCAB) + stenting of other arteries
Aortic surgery: reconstruction and prosthetics of the root, ascending section, arch and its branches
Surgical treatment of concomitant atrial fibrillation in patients with coronary heart disease and acquired heart disease
Arrhythmiasurgeries
implantation of pacemaker, including MRI-compatible
implantation of implantable cardioverter defibrillator (ICD), including MRI-compatible
implantation of cardio-resynchronizing devices, CRT-D, including MRI-compatible
radiofrequency ablation for cardiac arrhythmias (atrial fibrillation and flutter, supraventricular arrhythmias, ventricular extrasystole)
Vascular operations
revascularization of the carotid pool (endarterectomy from the carotid artery)
operations for still syndrome (carotid-subclavian bypass)
revascularization of the lower extremities arteries (femoral-popliteal bypass with a synthetic prosthesis and autovein)
operations on the abdominal aorta (resection of an abdominal aortic aneurysm, aorto-femoral bypass surgery)
implantation of stent graft in the thoracic and abdominal parts of the aorta
installation of permanent port systems (if necessary, permanent venous access)
implantation of cava filter
formation of an arteriovenous fistula (in patients on chronic dialysis)
lumbar sympathectomy (endoscopic method)
balanoplasty of arteries (minimally invasive method of revascularization)
stenting of the carotid, subclavian, renal, femoral, and iliac arteries
Surgery of lower extremities varicose veins
combined phlebectomy
radiofrequency ablation of the the great saphenous vein trunk
microphlebectomy (removal of the varicose veins of puncture)
Doctors of the Department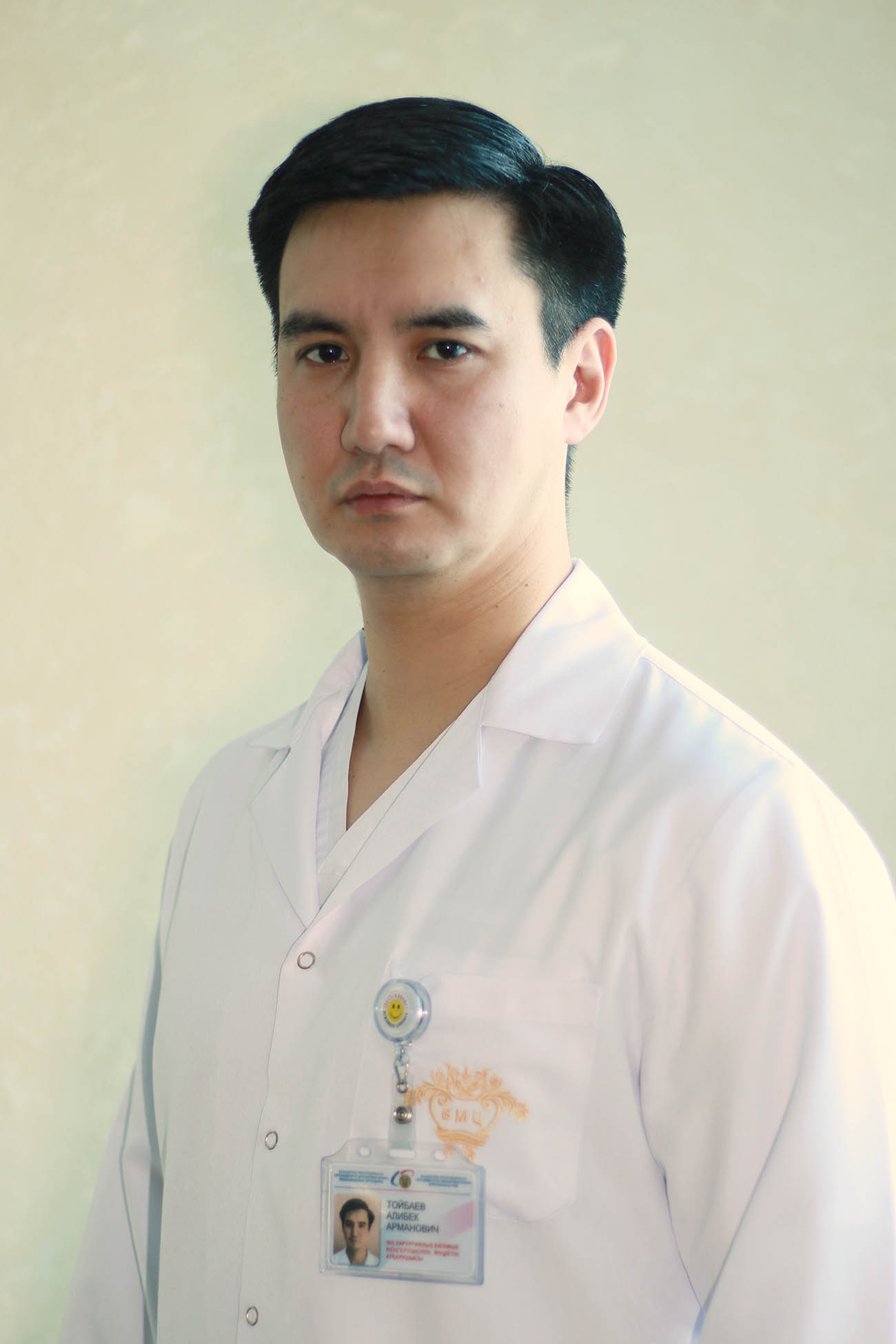 Alibek Armanovich Toibayev
Chief of the Department
The Highest Category
Work experience: 13 years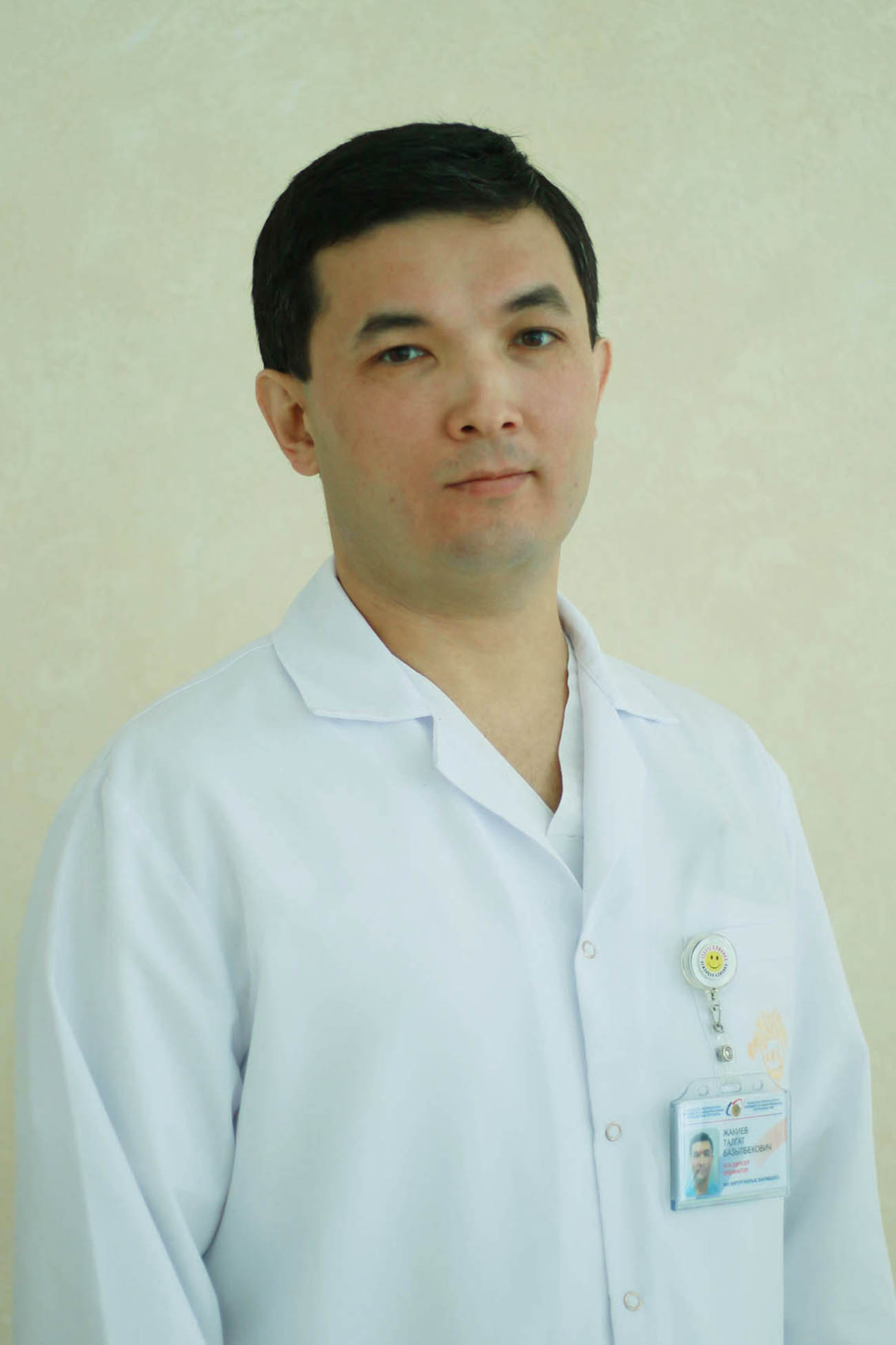 Talgat Bazylbekovich Zhakiyev
Senior doctor
The Highest Category
Work experience: 16 years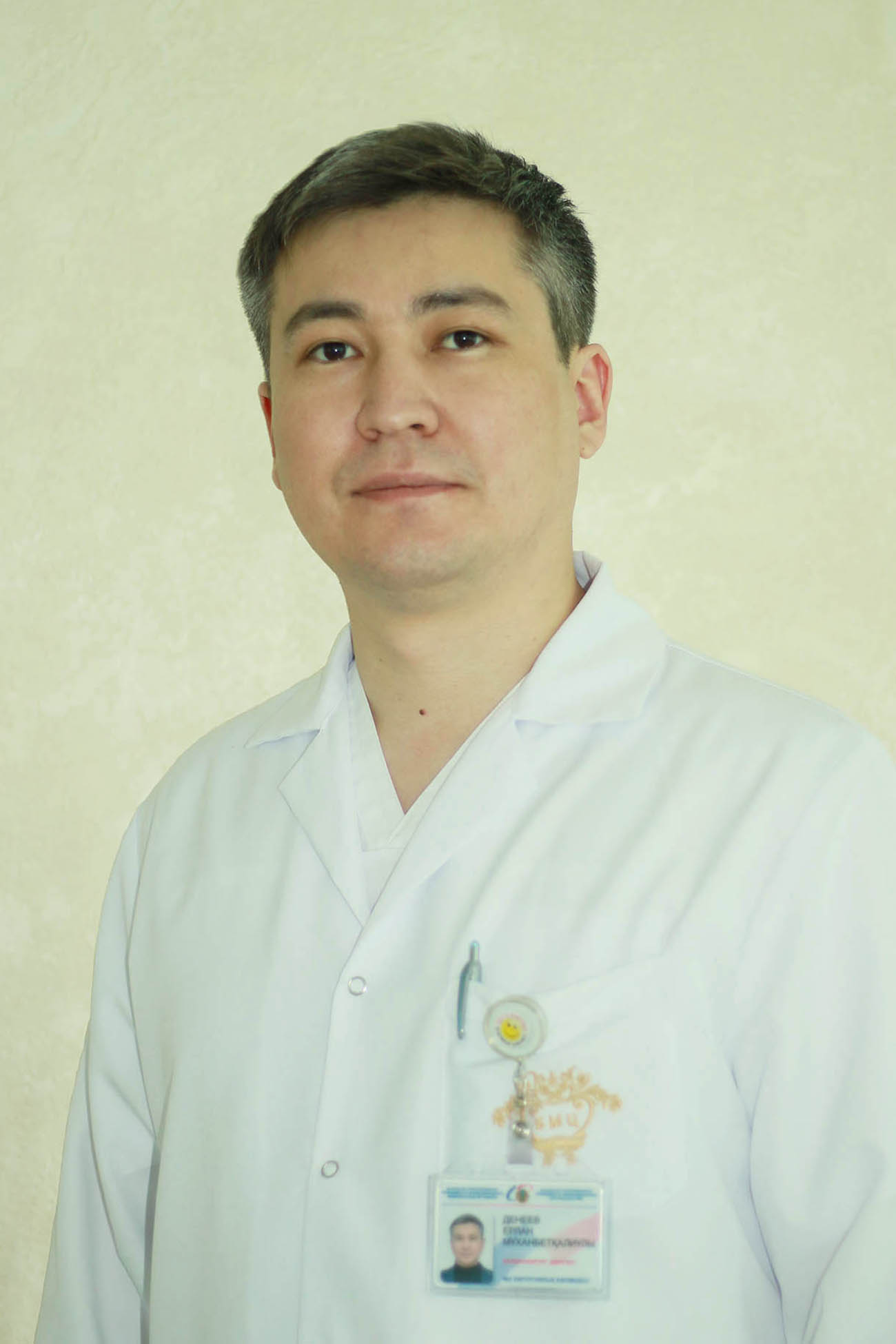 Yerlan Mukhambetkaliuly Deneyev
Cardiac surgeon
The First Category
Work experience: 13 years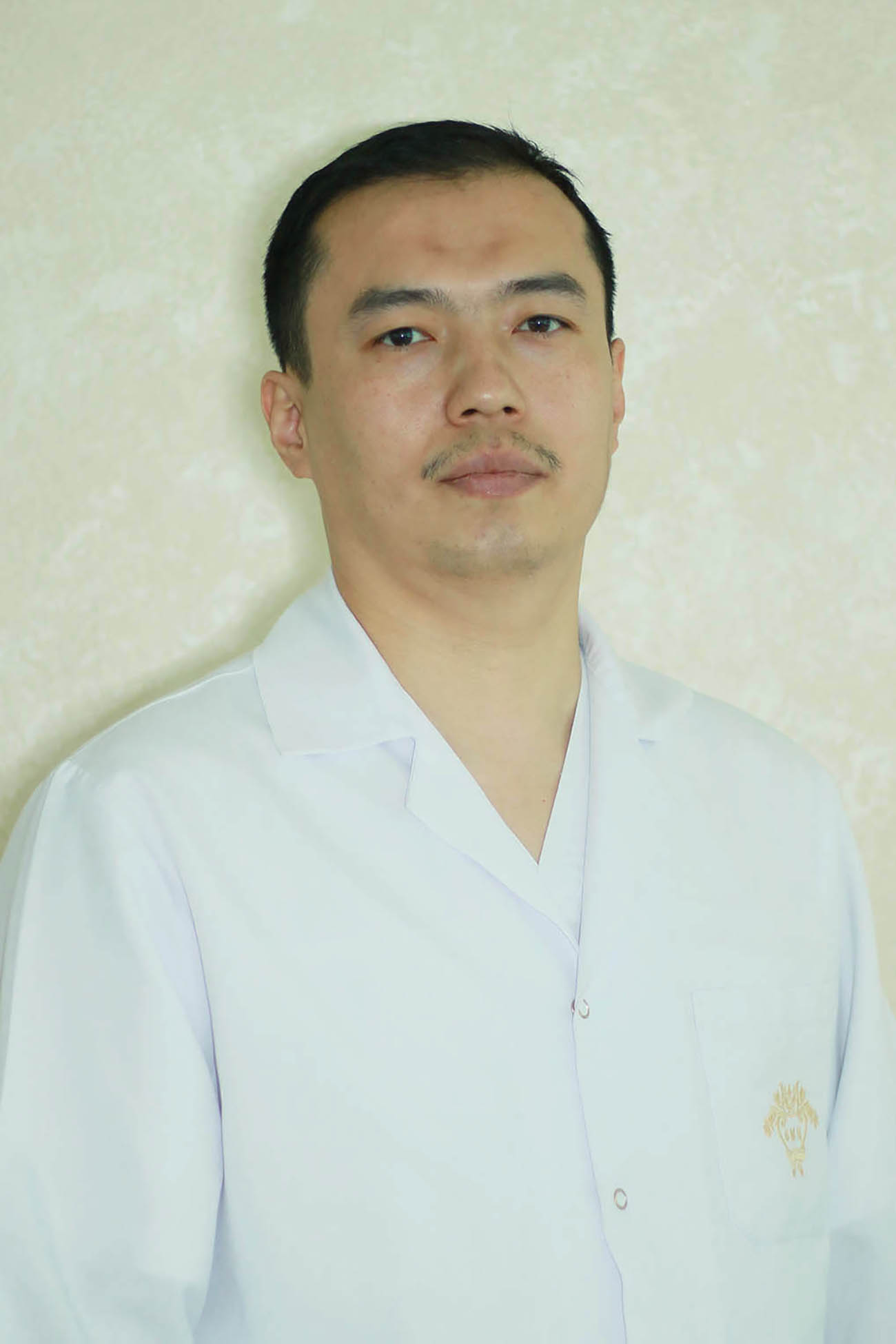 Talgat Alikhanovich Sarsembayev
Angiosurgeon
The Highest Category
Work experience: 24 years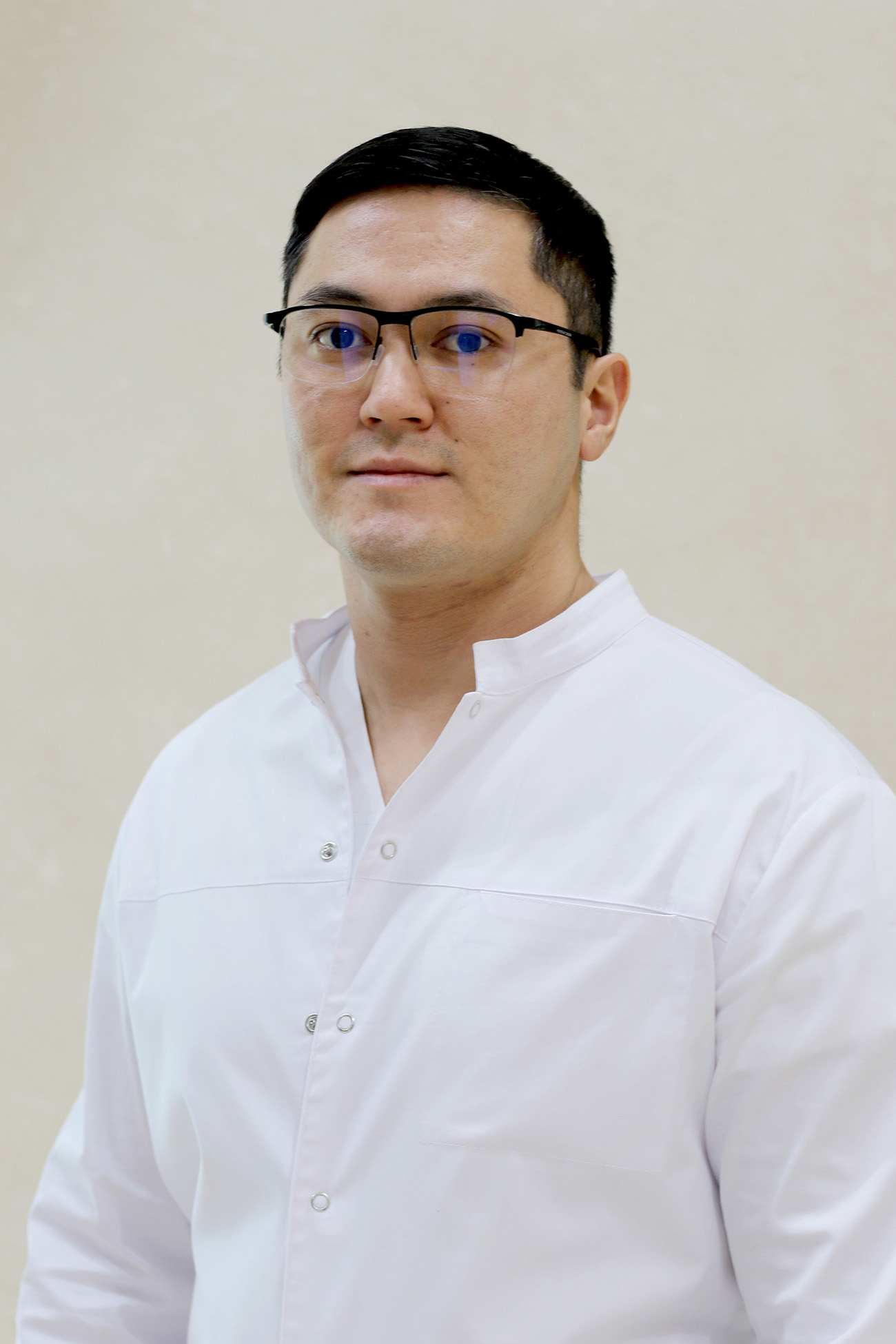 Ablay Abulkhairovich Seitkaliyev
Angiosurgeon
The First Category
Work experience: 13 years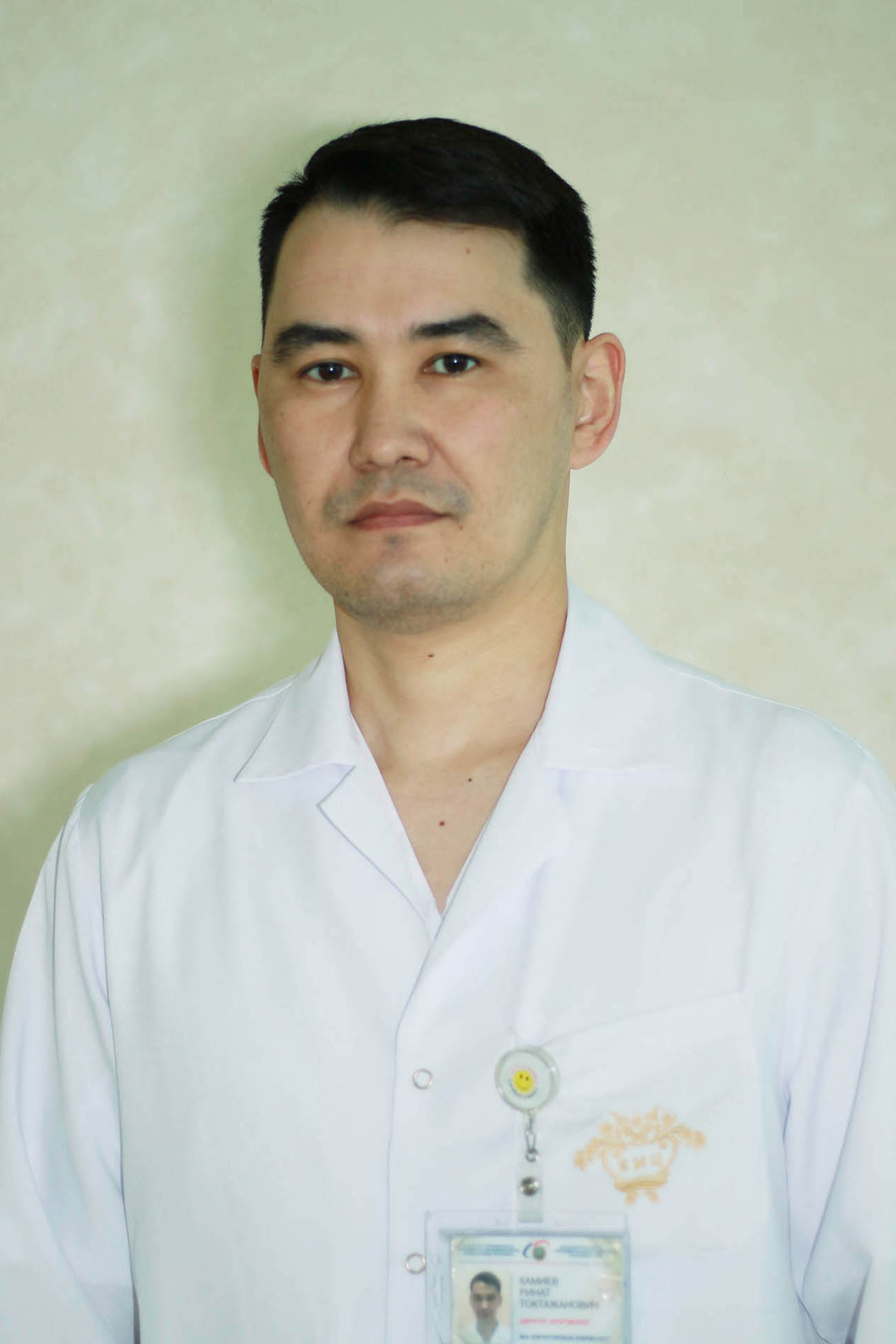 Rinat Toktazhanovich Kamiyev
Arrhythmologist
The First Category
Work experience: 11 years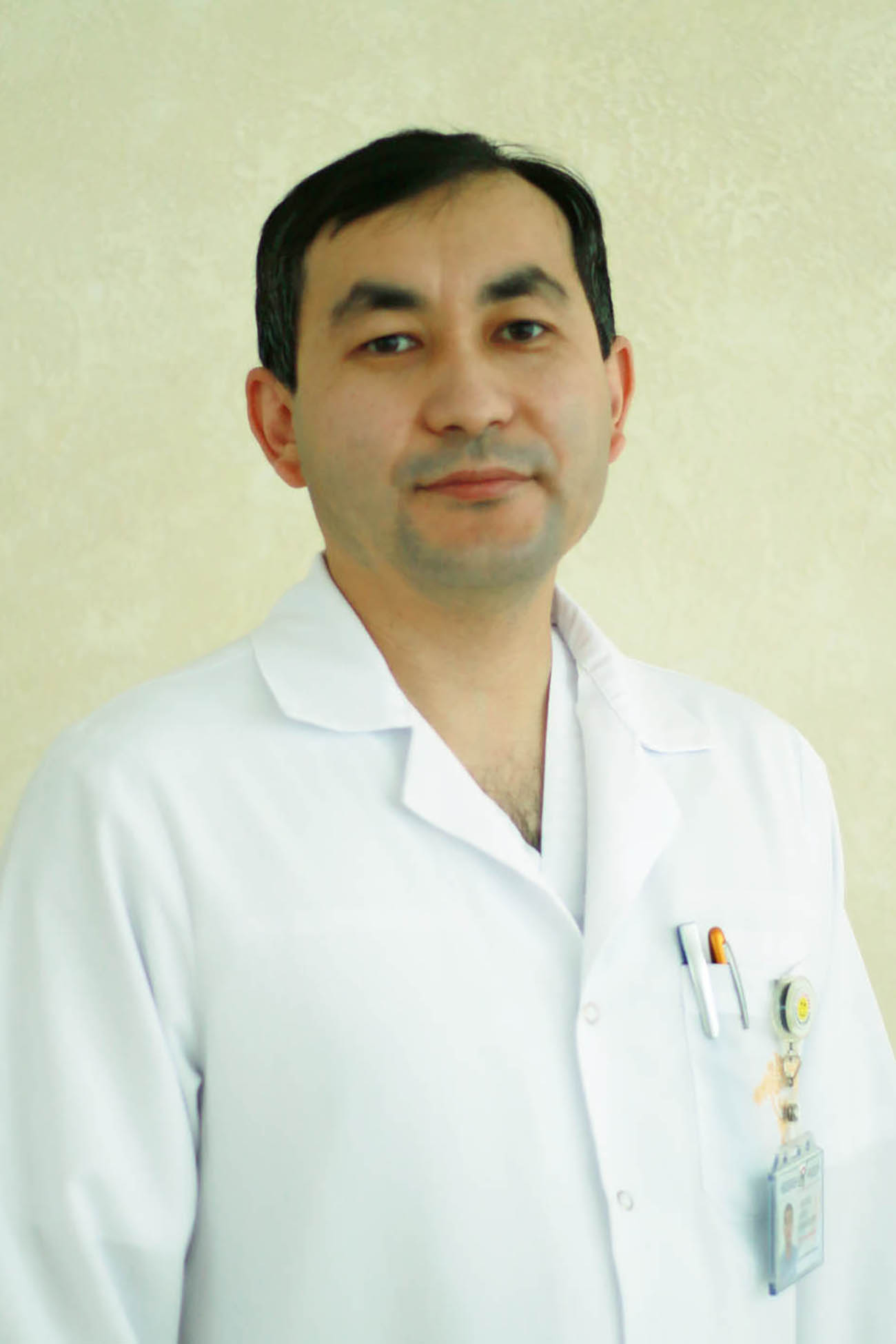 Shalkar Zhumagaziyevich Smagulov
Arrhythmologist
The First Category
Work experience: 18 years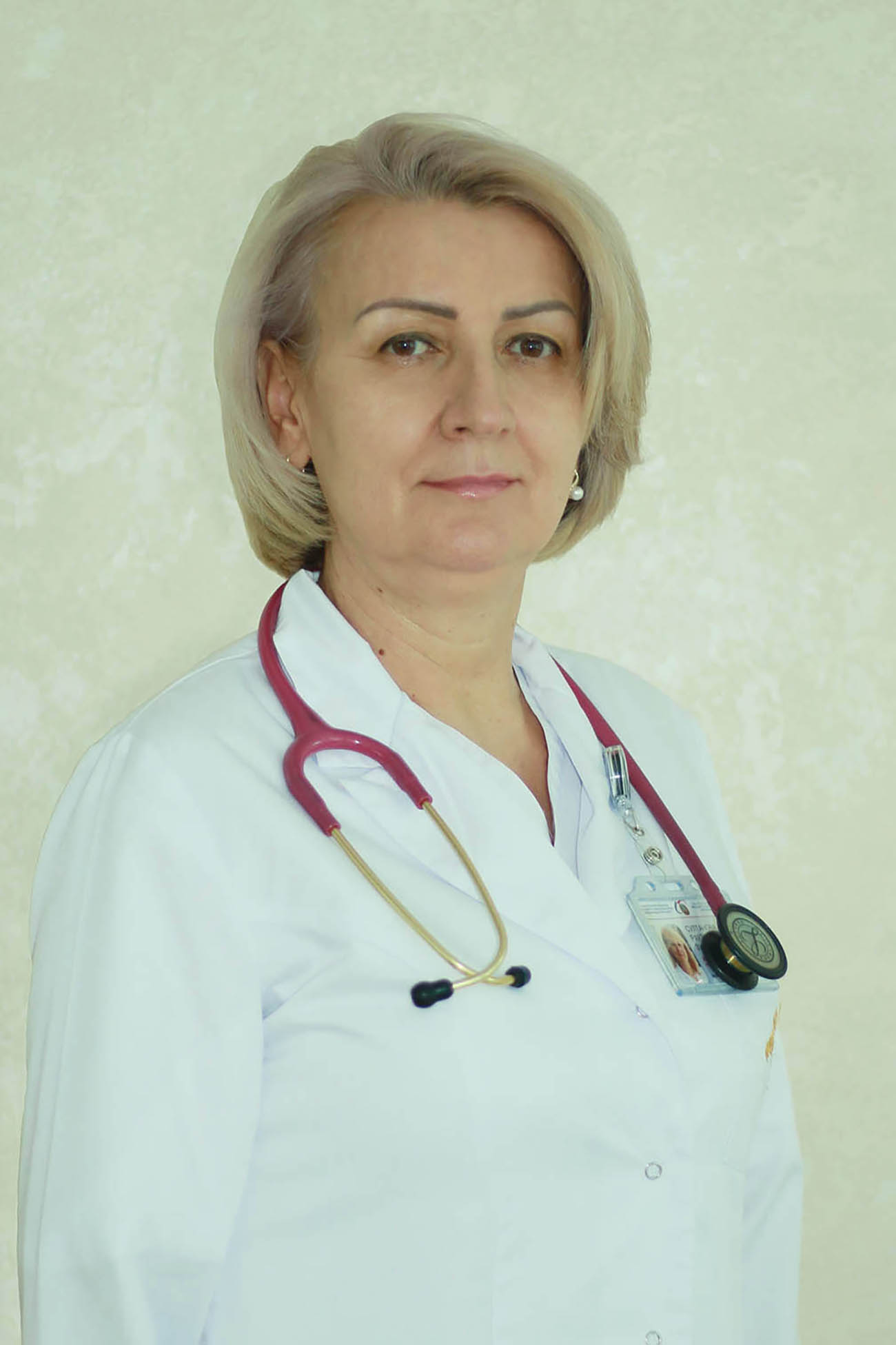 Rauza Zulkarnayevna Sultanova
Cardiologist Candidate of Medical Science
The Highest Category
Work experience: 31 years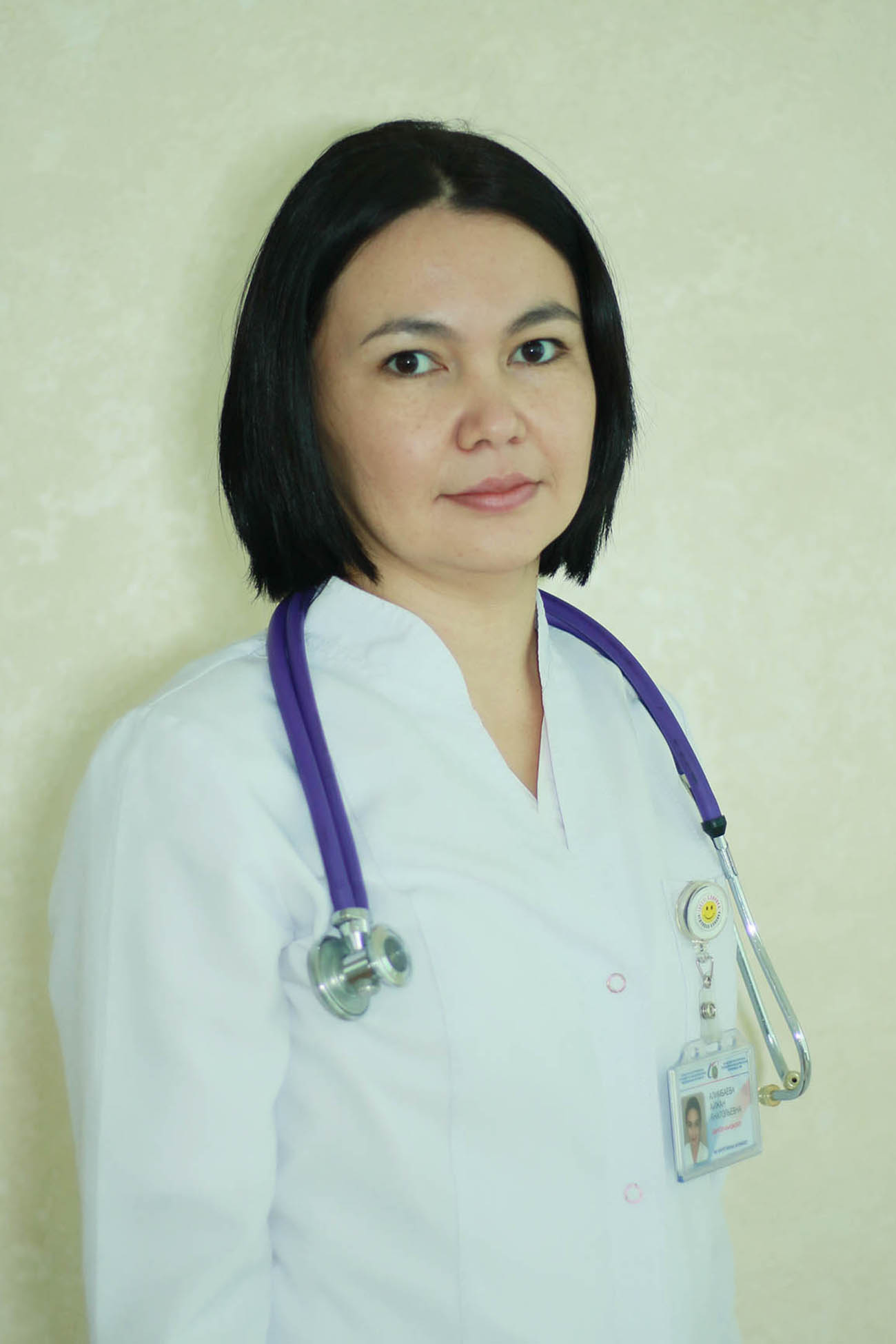 Aizhan Anatolyevna Alimbayeva
Cardiologist
The First Category
Work experience: 10 years