Anesthesiology, Life Support and Intensive Care Unit
Anesthesiology, Life Support and Intensive Care Unit
The Department is equipped in accordance with international standards and consists of four blocks:
- General resuscitation unit
- Cardiology unit
- Postanaesthesia care unit
- Express laboratory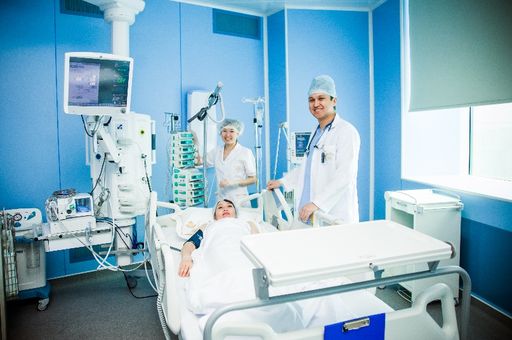 1. The general resuscitation unit consists of 3 wards with 7 beds and a single room with a separate exit.
2. The cardiology unit
consists of 2 wards for 5 beds, a single room for a special category of patients and an intensive care room where a small operating room can be deployed at any time.
Each bed is equipped with a separate stand-alone console for gas supply, power supply, and a bedside monitor by General Electric. Each bed is equipped with artificial lung ventilation devices (General Electric) for invasive and non-invasive ventilation with the latest adaptive ventilation modes. Each console incorporates a vacuum aspirator. The Department has its own ultrasound machines, a bronchoscope, a set of difficult intubation and an electric impedance tomograph.
Each ward has an equipped nurse's post for continuous monitoring of patients throughout the day. All bedside monitors are displayed on a common panel in the corridor of the Department.
The peculiarity of the wards is a special ventilation system that provides not only the maximum comfort for each patient individually, but also in a special air purification system that minimizes infection spreading.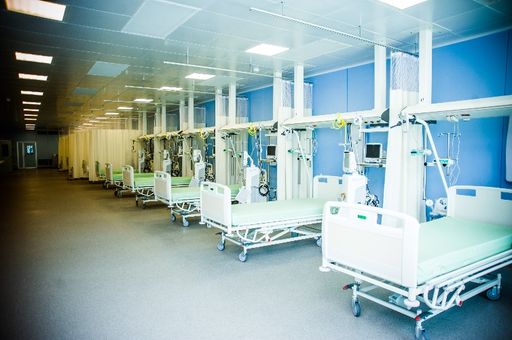 3. Postanaesthesia care unit: Most patients in our Hospital receive surgical care on the day of hospitalization. This allows to reduce the patient stay in the Hospital, minimize the psycho - emotional costs of the patient for the treatment process, and optimize the work of personnel and equipment. The intention of the ward is to monitor the patient in the early postoperative period (within 2-3 hours) and further transfer to the specialized department.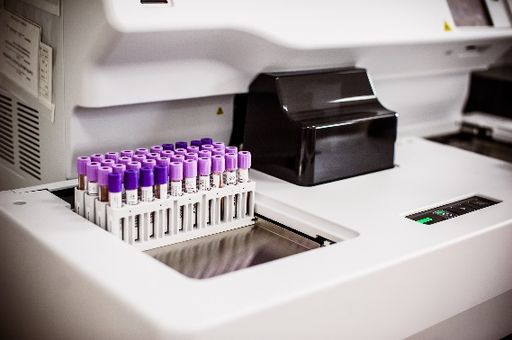 4. Express laboratory: the unit's task is to provide round-the-clock laboratory diagnostic support for all stages of the treatment process with quick research, conducting rapid analyzes during surgical interventions, and treating patients in the intensive care unit.
Anesthesiology: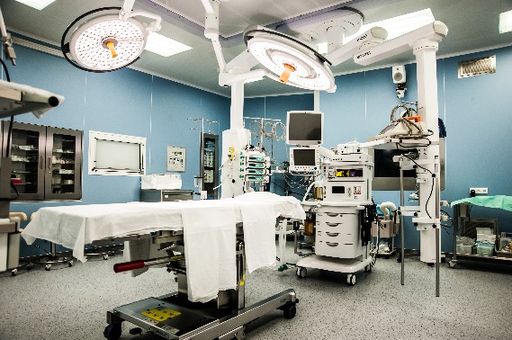 All types of necessary anaesthetic support are carried out in all types of surgical operations, of any complexity and duration. The anesthesiology unit is fully equipped with all necessary equipment (invasive and non-invasive hemodynamic monitoring, entropy, cerebral oximetry, neuromuscular monitoring, gas analyzers). An outpatient anesthesia unit is organized in one-day surgery and endoscopic procedures.
Contact number: +7 7172 70 75 34, + 7 7172 70 75 40