For the first time in Medical Center Hospital of PAA of the RK from 30 November until 5 December specialists from Korea conduct appointments, consultations and surgeries of the patients with spinal cord problems
For the first time in Medical Center Hospital of PAA of the RK from 30 November until 5 December specialists from Korea conduct appointments, consultations and surgeries of the patients with spinal cord problems
Korea has the most advanced systems of healthcare in the world. Advantage of Korean vertebra logical center is the combination of minimally invasive high tech methods with most effective methods of Korean traditional medicine. Orthopedists and vertebro logists of Korea during treatment of locomotors apparatus guarantee high quality of medical service, and it can be neurosurgery, physiotherapy or after surgical rehabilitation.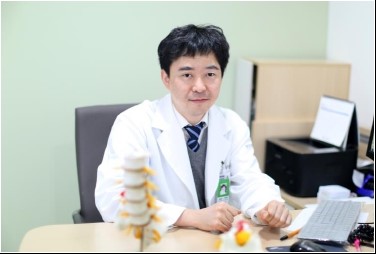 Professor Kim San Hek
Work experience:
Samsung clinic, resident in clinic of Snt.Anna, Germany ;

Junior research associate, Chonbuk clinic, Neurosurgery department;

Expert of international magazine of neurosurgery , Nanury clinic;

Head of neurosurgery department, Seul;

Member of Korean association of neurosurgery, member of Korean association of spinal cord neurosurgery;

At present, Head of the spinal cord treatment centre in Bumin clinic, Seul.
Main treatment directions: spinal cord and spinal marrow trauma of different level, defect corrections, treatment of degenerative rachiopathy, organization and treatment algorithm of spinal cord and spinal marrow neoplasia, organization of rehabilitation and rendering conservative care to the patients with spinal cord and marrow pathology .
Professor consultation – 20 000 KZT
Appointment dates from 30 November until 5 December, by appointment.
To make appointment call: 70 80 91, 70 80 92;