Outpatient Department of the Hospital of the PAA of the RK
Outpatient Department of the Hospital of the PAA of the RK
The Outpatient Department of the Hospital of the PAA of the RK is the structural subdivision and carries out its activity in accordance with the goals and objectives of the Hospital specified by Decree of the President of the Republic of Kazakhstan having the force of Law No. 2236 dated 19.06.1995 "On State Enterprise", the Charter, orders and instructions of the Medical Centre, Regulations of the board of the MC, decisions of the Hospital's council and the approved plan of activities.
For the purpose of effective and sustainable use of production facilities, the Outpatient Department has established the double shift mode of work. The Outpatient Department works six days a week. Work on holidays is ensured by on-duty teams according to schedule.
The Outpatient Department provides: skilled, high-technology medical services and specialized medical aid by doctors of more than 30 specialties.
The planned capacity of the Outpatient Department is 700 visitations per shift.
The Outpatient Department includes 15 Departments and 5 health centers.
Outpatient reception is conducted by doctors of the highest and first qualification grades of the following specialties:
General physician

Neurologist

Cardiologist

Rheumatologist

Endocrinologist

Gynecologist

Urologist

ENT doctor

Audiologist

Gastroenterologist

Ophthalmologist

Surgeon

Traumatologist

Angiosurgeon

Oncologist

Breast physician

Nephrologist

Dermatovenerologist

Allergologist - immunologist

Infectious Disease Physician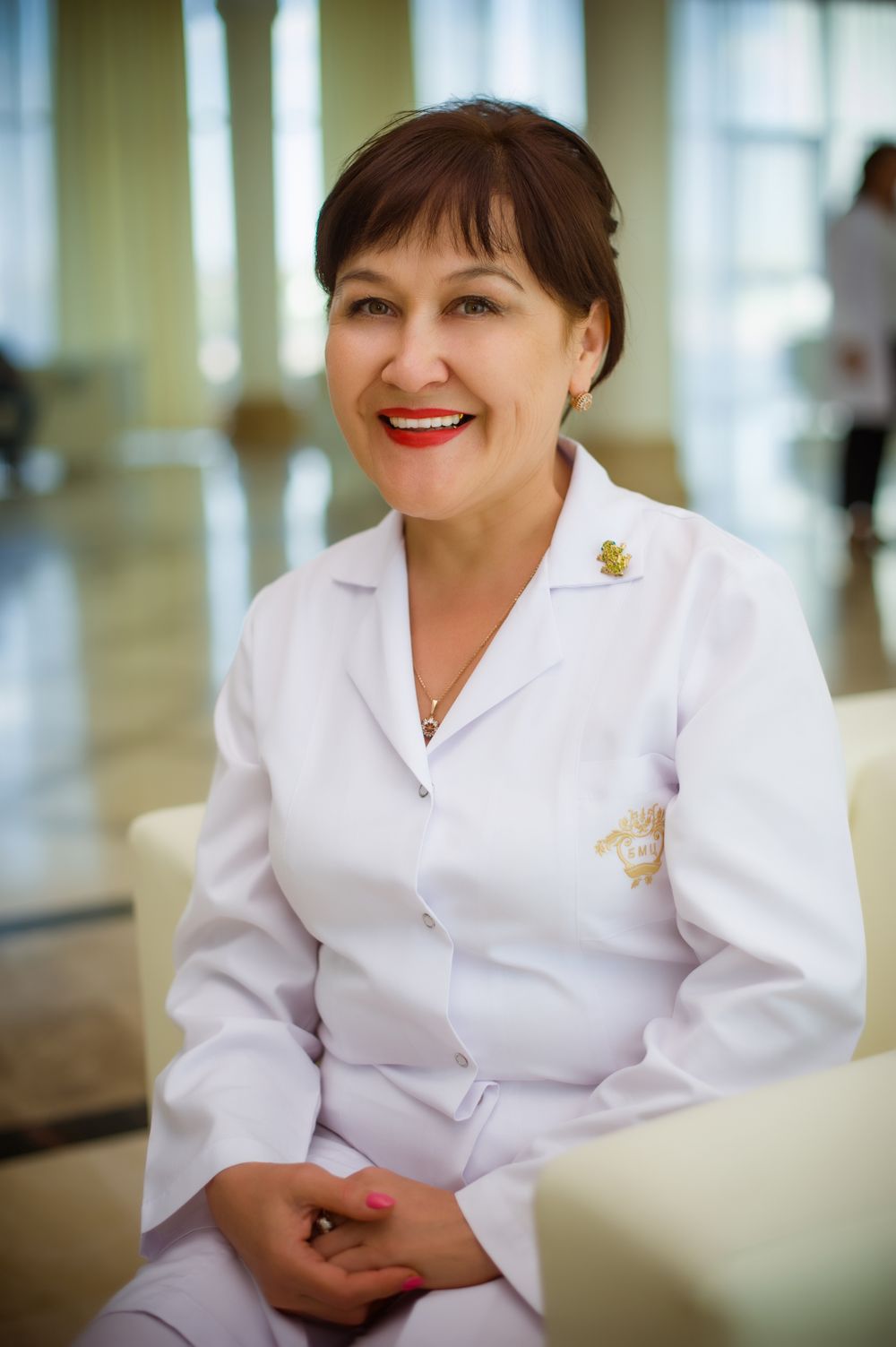 Chief of the Outpatient Department Rauza Bigarinova,
General physician of the highest qualification grade, recipient of the Award for excellence in public health care of the Republic of Kazakhstan.
Education: Tselinograd State Medical Institute.
Beginning of professional activity in the specialty: from 1988.
Beginning of professional activity in organizations of the Medical Centre of the PAA of the RK: from 03.01.2002.
Contact numbers: +7 7172 70 80 16