Patient support and intrahospital medical care quality audit Service
Patient support and intrahospital medical care quality audit Service
Patient support and intrahospital medical care quality audit Service (hereinafter – PS and IAS) is an independent structural unit of the Hospital, which carries out activities to manage the quality of medical care in the Hospital.
The main objectives of PS and IAS:
1) coordination of the Hospital's activities in medical care quality management;
2) focus on meeting the patient's needs and expectations;
3) focus on high quality of medical care;
4) provision of patient safety and reduction  of defects in the rendering medical services;
5) compliance with the procedure for providing a guaranteed volume of free medical care, the rights of the patient and family;
6) compliance with the requirements of the legislation of the Republic of Kazakhstan, regulatory legal acts and in the field of public health service;
7) motivation of each employee's participation in the process of continuous quality improvement of medical care and patient safety;
8) systematic approach to solving tasks and problems in the field of quality of medical services and patient safety.
If you faced with problems related to the order and quality of medical care, please contact PS and IAS. The experts of the Service will promptly respond to your request and help you to solve the problem in accordance with the regulatory legal acts of the Republic of Kazakhstan.
You can leave your written appeal in the box "For complaints and suggestions", placed on the first floor at the entrance and near the registry.
We will be grateful for your messages, comments and wishes that will help us to improve the quality of medical care in our Hospital.
IAS employees: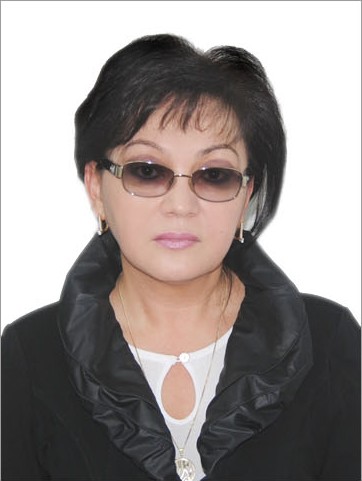 1. Bibigul Sultanbekova - Chief of the Service, PhD, doctor of the highest category in specialty "Public health, social hygiene and health care organization";
2. Bakyt Bekenova - physician-expert, organizer of public health of the highest category, doctor-nephrologist of the highest category;
3. Намаева Карлыгаш Абдималиковна – врач-эксперт, врач первой категории по специальности "Общая хирургия";
4. Дорбабаев Алтай Ергалиевич – врач-эксперт, организатор здравоохранения высшей категории;
5. Сайынов Муратбек – врач-эксперт, врач анестезиолог-реаниматолог высшей категории, Независимый аккредитованный медицинский эксперт МЗ РК, Член Объединенной клинической комиссии Комитета стандартизации и разработки клинических протоколов, Член Наблюдательного совета в клиниках г. Нур- Султан.
Our contacts: office 53, F Block, E 495 bld.2; Astana city.
Phone: 8 (7172) 70-79-64, 70-79-69 (76-04, 76-08, 76-09).
You can send your complaints and offers to this e-mail address: Balpanova@bmc.mcudp.kz.