Endoscopy Department
The Endoscopy Department has implemented the opportunity to perform unparalleled in Kazakhstan examinations, such as endosonography, fibrocholedochoscopy, as well as complicated endoscopic treatment and reparative manipulations.
Endoscopic surgeries are made in the outpatient department, while complicated endoscopic manipulations are made in inpatient surgical departments of the Hospital.
The Department is staffed with physician-endoscopists of the highest and first qualification grades. The types of performed services with the use of advanced HDTV video equipment:
Diagnostic and treatment endoscopy in gastroenterology, pulmonology with inspection in NBI and AFI modes.

Endoscopic surgical interventions (biopsy, polypectomy, hemostasis, foreign body removal, and others).

Endoscopic retrograde cholangiopancreatography (ERCP), papillosphincterotomy.

Endoscopic balloon dilatation and stenting of strictures of esophagus, large intestine, and gall ducts (tertiary medical care).

Endoscopic resection and dissection of mucosal and submucosal mass.

Transduodenal choledochoscopy.

Endoscopic ultrasound scanning of esophagus, ventricle, pancreatobiliary area, large intestine, trachea, and bronchi.

Ligation of esophageal varices.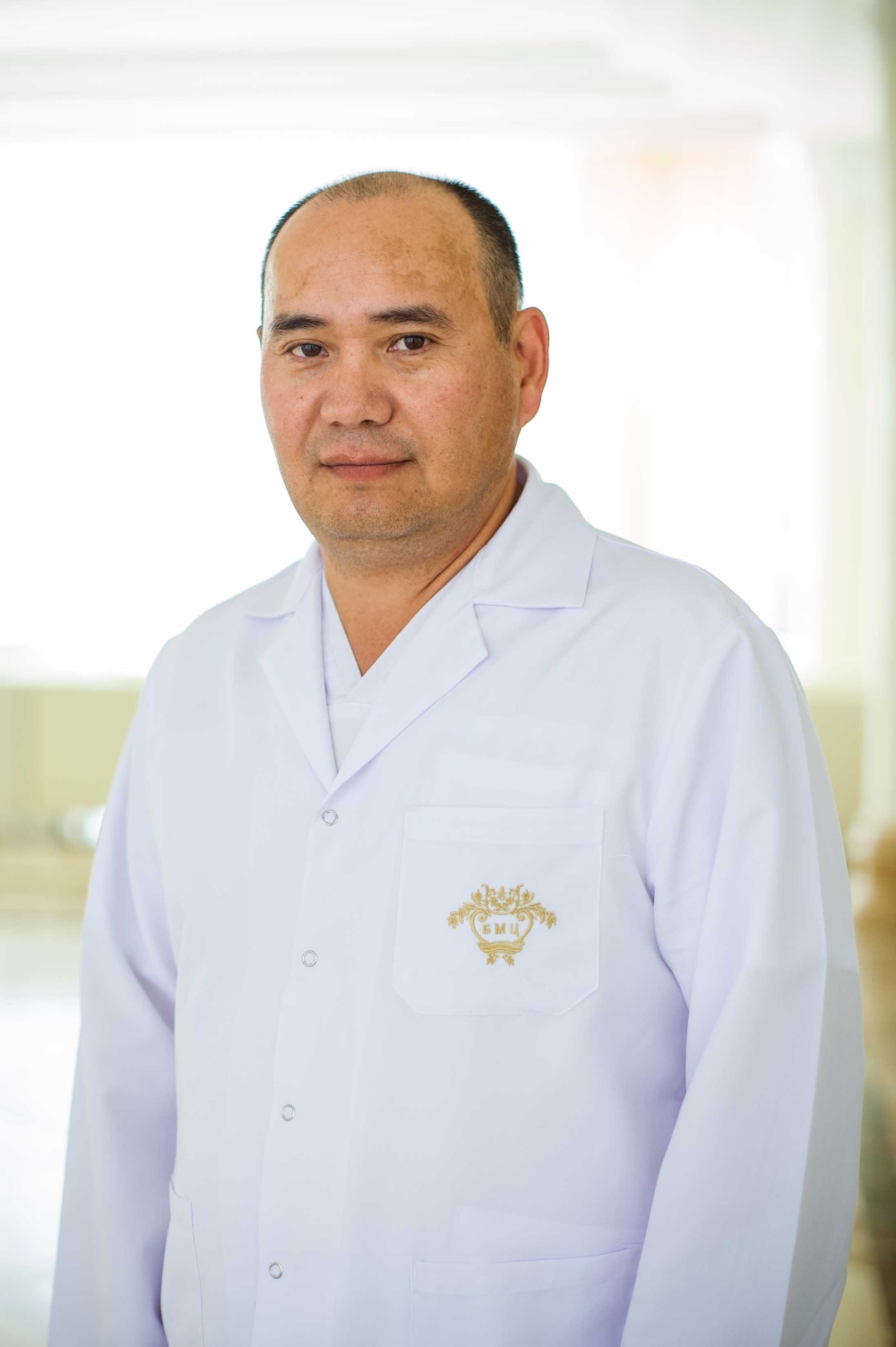 Arsen Tussupbayev
Chief of the Department
Physician-Endoscopist of the highest qualification grade, chief part-time endoscopist of Astana, member of the Society of Endoscopists of the RK, member of the Society of Endoscopists of the RF.
Passed advanced training courses: "Innovative endoscopic technologies in medical treatment of gastrointestinal diseases", "Actual problems of endoscopy", "X-ray endoscopic interventions in diagnostics and treatment of pancreaticobiliary diseases" in the leading education centres of Kazakhstan.
Contact number of the Department: +7 7172 70 79 42